Series of Monthly Author Talks & Workshops: Chapter 1 "Coaching Supervision in Groups: Framing the Encounter" Jo Birch
About this event
Coaches, Counsellors, and our wider practitioner community - everyone welcome!
Where would YOU begin if you were to run a Supervision Group? Or where does your thinking (or engagement) begin if you are to be IN a group as a participant
Actually....where is the beginning?
Let's unravel the thread in this experiential workshop!
Imagine we are in Session 1. Yes! This is important in meeting, contracting, laying the foundations of our work together....and taking our steps into the group encounter.
And what of the weeks and months and years before this moment?
As the Group Supervisor, what questions have I been asking myself? What has influenced both the questions themselves and my unique answers?
If I am a Group Participant, what happened (or didn't happen) that brought me to this Supervision Group (or to wanting to join a Supervision Group?
What are your questions? What are your answers? And what is influencing your unique journey into holding, and/or participating, in a Group Supervision experience?
Come along and see what might unfold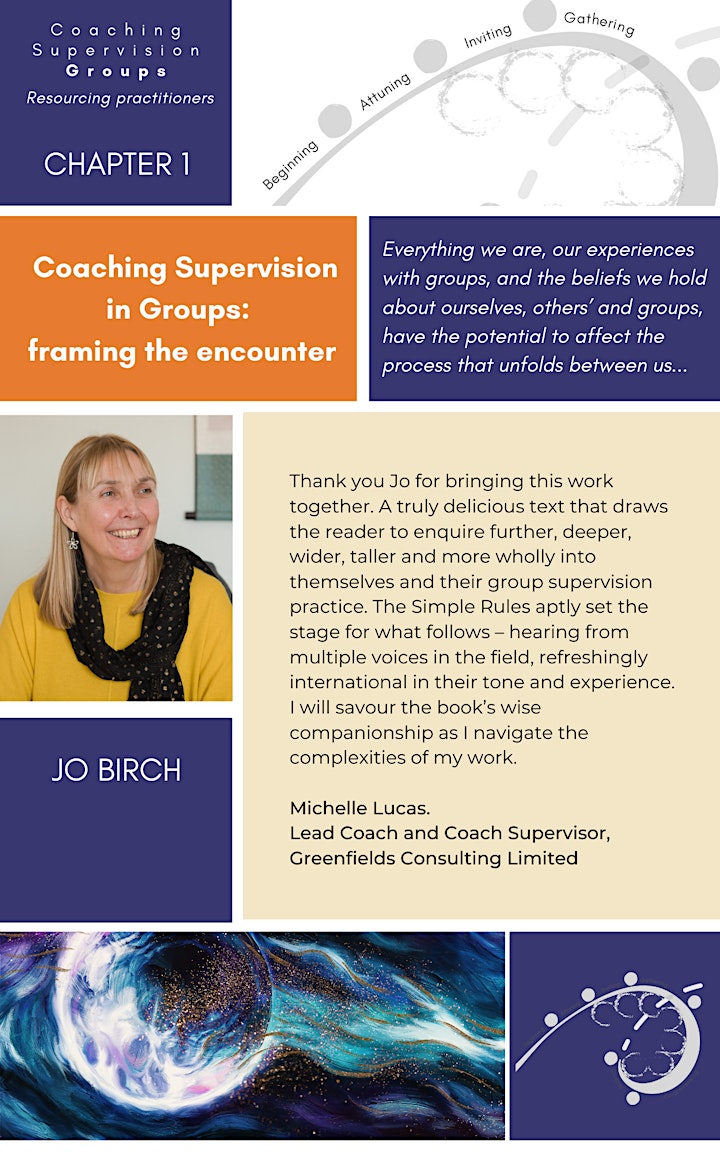 This workshop will be hosted on the Zoom meeting platform where we will use our camera and microphones to interact with each other as a group.
To support practitioners in this time of extraordinary circumstances we are offering access to this group for a self-select fee.
The self-select fee is a radical inclusion policy to open learning for all colleagues. The guide price for this event is £20.00, however, we appreciate that income varies greatly in different locations and circumstances. Please contribute what you can to help us maintain inclusive professional training.
All the colleagues at ONLINEVENTS and the presenters we collaborate with are committed to working in a manner consistent with the BACP Ethical Framework, which can be accessed on the link below. When registering for this event you are agreeing to be present and interact in a manner that is consistent with this Framework.
https://www.bacp.co.uk/events-and-resources/ethics-and-standards/ethical-framework-for-the-counselling-professions/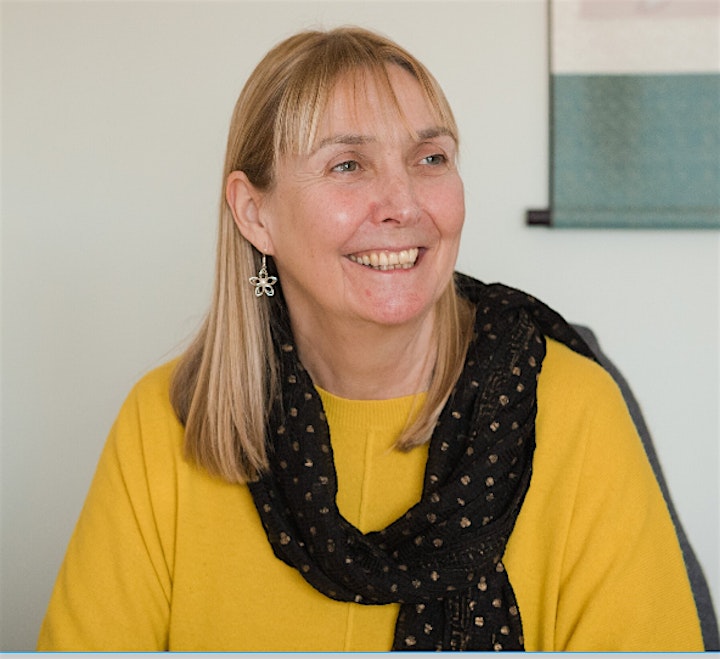 Jo Birch MA FRSA
Supervisor, executive coach and psychotherapist
Jo brings people together in global learning communities. As Director of Crucial Difference & International Centre for Reflective Practice, Jo leads an international team providing cutting edge training for coaches to become supervisors and continue developing as leaders in the profession. She is an accredited supervisor, Board member of Association of Coaching Supervisors (AOCS) and European Association of Supervision and Coaching (EASC), previously Chair of BACP Coaching. Jo is co-editor of EMCC Mastery Series publication Coaching Supervision: Advancing Practice, Changing Landscapes and previously series editor of Thinking Global in Coaching Today.
Jo lives in Edinburgh and loves exploring - kayaking the Scottish coast, mountain biking, and drawing in restorative Spanish sunshine.
Organiser of Chapter 1 "Coaching Supervision in Groups: Framing the Encounter"
Sandra and John are a sibling team who are proud to be serving the helping professions for more than 10 years with online interactive learning. The workshop programme is being offered alongside the Onlinevents CPD Library which we believe is the world's largest online library of video and audio learning, with instant certification for the helping professions including counsellors, coaches, teachers, supervisors and nurses.
100% Learning Guarantee
Our number one priority at onlinevents is your learning. Which means we stand by our learning experiences 100%, no matter what, no holds barred, no ifs, no buts.