Series of Monthly Author Talks & Workshops: Chapter 9 "Using Creative Approaches in Group Supervision - Jo Birch"
About this event
Based on Jo's Chapter in the book, we will explore the use of Creative approaches to Supervision within the Group context.
Jo will draw on her own experience, and that of the participants who arrive, in considering how the use of creativity in the Group context might aid the supervision process - enabling participants to illuminate individual process, reveal group dynamics, engage wisdom beyond cognitive knowing....and much more.
Creative approaches can be fun, liberating, surprising....and hold light and shade, grey, loss, sadness and attend to wishes and dreams and disappointments.
Do join us!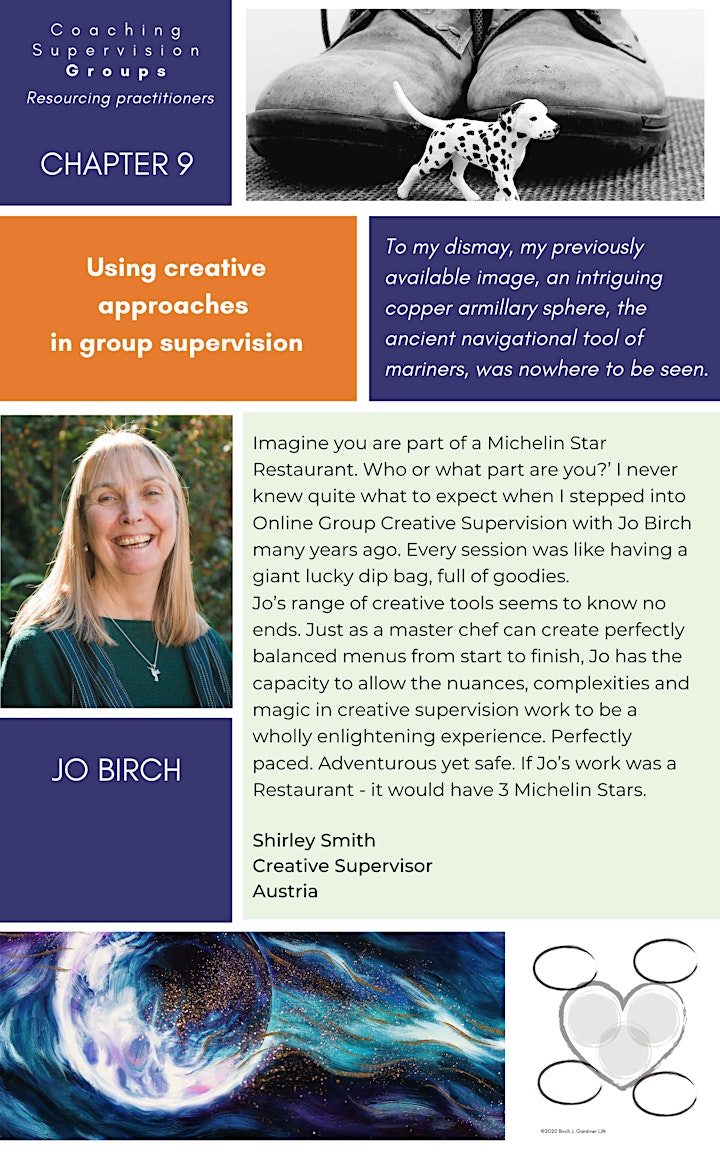 This workshop will be hosted on the Zoom meeting platform where we will use our camera and microphones to interact with each other as a group.
To support practitioners in this time of extraordinary circumstances we are offering access to this group for a self-select fee.
The self-select fee is a radical inclusion policy to open learning for all colleagues. The guide price for this event is £20.00, however, we appreciate that income varies greatly in different locations and circumstances. Please contribute what you can to help us maintain inclusive professional training.
All the colleagues at ONLINEVENTS and the presenters we collaborate with are committed to working in a manner consistent with the BACP Ethical Framework, which can be accessed on the link below. When registering for this event you are agreeing to be present and interact in a manner that is consistent with this Framework.
https://www.bacp.co.uk/events-and-resources/ethics-and-standards/ethical-framework-for-the-counselling-professions/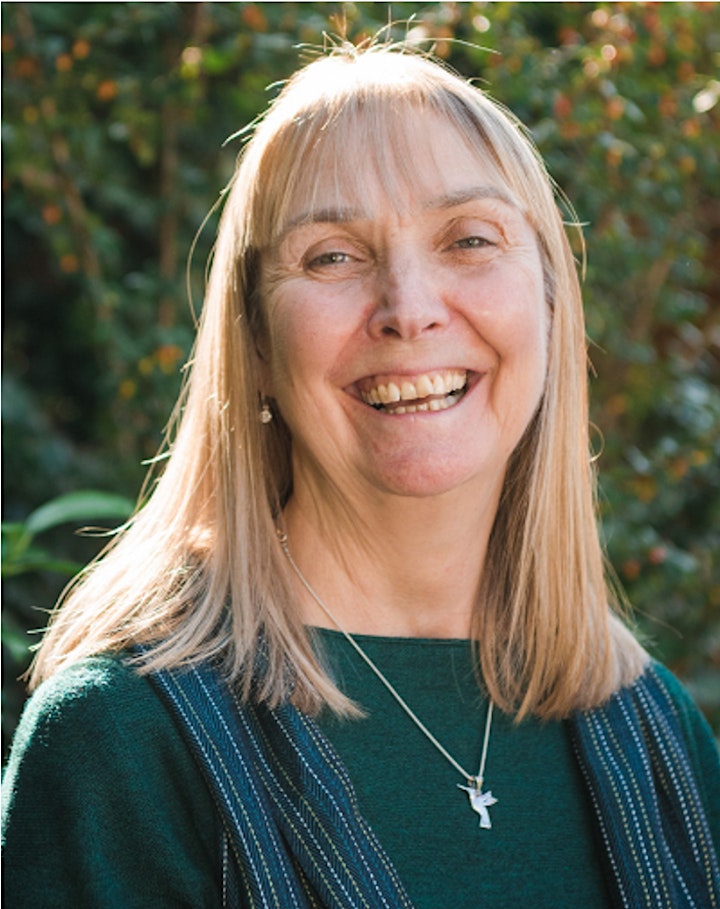 Jo Birch MA FRSA
Supervisor, executive coach and psychotherapist
A little about Jo's creative approaches journey...
Jo originally trained in art therapy skills with Liesl Silverstone - a pioneer in the person-centred field. Liesl originally discovered the power of working with art in healing the trauma of children and she went on to train hundred of professionals from multiple professional fields. Jo also became one of Liesl's small trusted team of trainers. Over the years Jo has drawn inspiraiton from expressive therapies, 5 rhythms dancing, theatre, improv and drama skills, mindful photography. In observing her own process using creativity, she continues to equip herself to support others to discover unexpected insights.
And some more formal information...
Jo brings people together in global learning communities. As Director of Crucial Difference & International Centre for Reflective Practice, Jo leads an international team providing cutting edge training for coaches to become supervisors and continue developing as leaders in the profession. She is an accredited supervisor, Board member of Association of Coaching Supervisors (AOCS) and European Association of Supervision and Coaching (EASC), previously Chair of BACP Coaching. Jo is co-editor of EMCC Mastery Series publication Coaching Supervision: Advancing Practice, Changing Landscapes and previously series editor of Thinking Global in Coaching Today.
And finally, what else...?
Jo lives in Edinburgh and loves exploring - kayaking the Scottish coast, mountain biking, and finding stillness in photography