Description
Join us at our "Character Toolkit for Teachers" book launch (south) event!
22nd May 2018, 6pm - 7.30pm
Aureus School, Candituft Way, Harwell, Didcot, OX11 6FF
We have chosen Aureus School as a setting for our book launch (south); a fantastic school with values that completely embody everything that 'Character Toolkit' is about, set within a stunning and spacious modern building.
There will be a book signing (of course!), a very special prize draw, discount offers, time to mingle over drinks and the chance to experience some of the book's activities.
Prepare to join in and have fun - this will be a participative event!
We look forward to seeing you there,
Frederika & Elizabeth
You can, of course, pre-order your book and bring it along to the launch for us to sign. It is available now at Amazon and other major booksellers: http://bit.ly/CharacterToolkit
Look out for an exciting competition coming up - we will announce this on Twitter and the winner will be announced at our book launch (north) event on 14th June 2018.
If you can't make 22nd May, or you live closer to Liverpool than Oxford, you may wish to join us at our book launch (north) event in Liverpool on 14th June instead.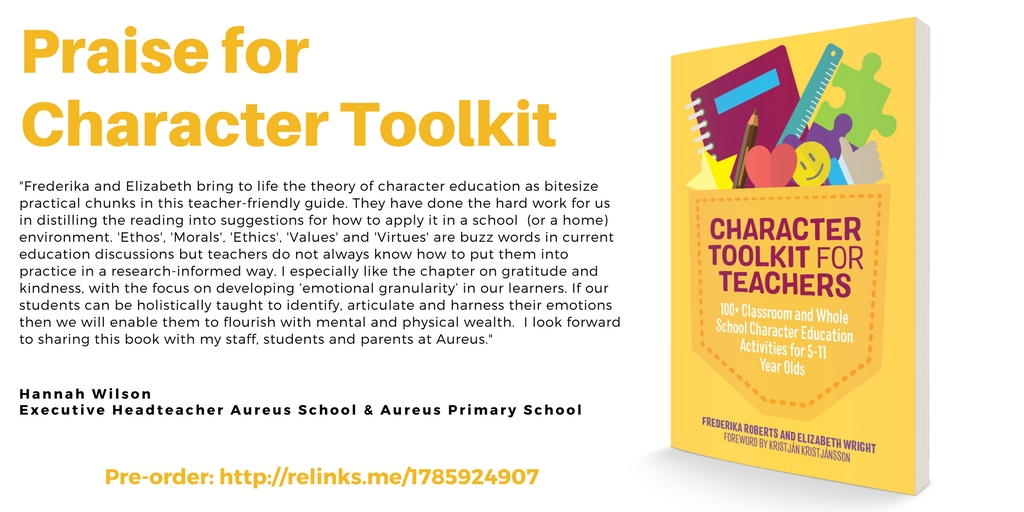 You can read further endorsements on our Facebook page.