Join artist Liz Atkin on a Charcoal Sketch Crawl exploring the lesser known parts of London & work with Liz's favourite medium.
About this event
All ages and levels are invited to join The Big Draw team and artist, Liz Atkin on a Charcoal Sketch Crawl exploring the lesser known parts of London and working with Liz's favourite medium to look at the textures and sights of the London's Docklands.
Comfy Shoes and an explorers spirit essential. We sketch come rain or shine so make sure you bring suitable clothing for potentially wet and windy weather.
The sites we will be exploring are some of the most fascinating around London and perfect for urban explorers, sketchers, photographers and history lovers. We'll be setting off from East India Dock DLR and making our way around East India Dock Basin, which is a small nature reserve and perfect for a bit of bird spotting. Here you'll also see the most amazing views of Greenwich and SE London, so grab some charcoal and draw the sights around you. We'll be right by the water, so if you've got a camera - bring it along and take some snaps of Canary Wharf and its wonderful skyline.
Our walk will take us through Trinity Buoy Wharf, home of The Big Draw HQ and London's only Lighthouse. The buildings here were erected between 1836 and the mid-1950's, all with a story to tell. From making and repairing Buoys for the Thames and further afield, to Michael Faraday conducting experiments (you'll get to see what is to be believed, London's smallest museum celebrating his achievements). We guaranteed that you will be wowed by the sculptures on this creative and bustling site.
We'll end with a complimentary hot drink at the ever so cosy Fat Boys Diner! This original 1940's Diner was shipped over from Massachusetts, USA and you might even recognise it from the 1998 film, Sliding Doors. Feel free to grab some delicious American fast food and explore the rest of the site.
We ask that you arrive at least 10 minutes early in order to be registered and there is a maximum of 20 people only on this tour. We will send further details of meeting times and locations to all our sketchers a week prior to the event. You will be provided with charcoal for this event, so all you'll need to bring a sketchbook or paper for the session.
....................................................................................................................................
Liz Atkin is an artist and educator. She reimagines her Compulsive Skin Picking and anxiety into drawings, photographs and performances. Liz is a mental health advocate and raises awareness for the disorder around the world. She has exhibited and taught in the UK, Europe, Australia, USA, Singapore and Japan. Her artwork and an archive of her advocacy for skin picking is held by the Wellcome Collection.
Before the Covid-19 pandemic, she gave away more than 18,000 free #CompulsiveCharcoal newspaper drawings to commuters on public transport in London, New York, San Francisco, Singapore, Cologne and more.
Liz teaches art in schools, hospitals, hospices, prisons, arts venues and universities. She is an ambassador for The Big Draw, the world's largest drawing festival, focusing on the role of creativity for health and wellbeing.
Liz received the Unstoppable Spirit Award for Outspoken Advocacy at the TLC Global Conference for Skin Picking and Hair Pulling Disorders in San Francisco in 2018, and was a finalist in the Janey Antoniou Award with Rethink Mental Illness in 2018. Her work has featured on TEDx, BBC News, Woman's Hour, Vice, Women's Health USA, Huffington Post, Channel News Asia, Metro, AlJazeera and more.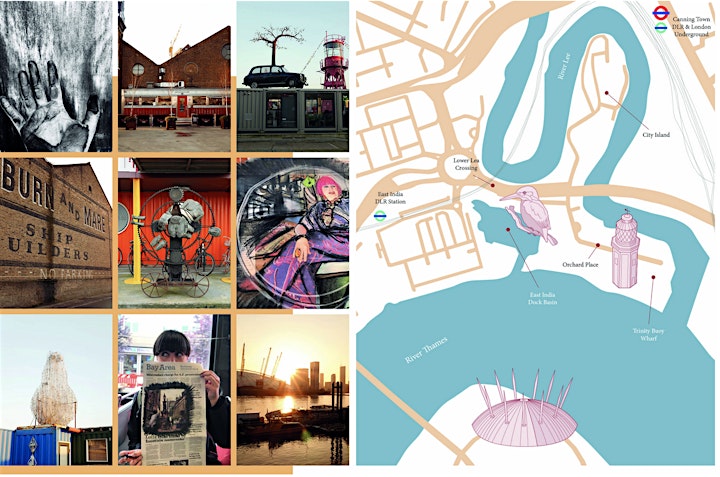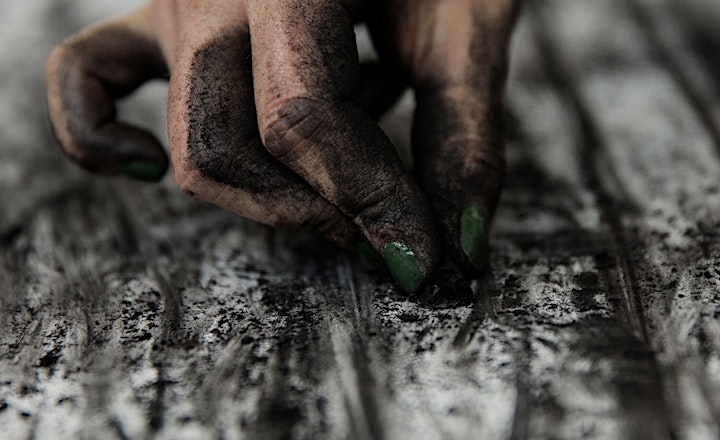 Organiser of Charcoal Sketchcrawl with Liz Atkin & The Big Draw
Founded in 2000, The Big Draw is an arts education charity that promotes visual literacy and the universal language of drawing as a tool for learning, expression and invention. The charity leads a diversified programme encompassing advocacy, empowerment and engagement, and is the founder and driving force behind The Big Draw Festival – the world's biggest celebration of drawing.