Charity Firewalk for South Parks House

Thursday, 24 September 2015 from 18:30 to 22:30 (BST)
Event Details
This event is to support South Parks House, Glenrothes, generating the funding to provide residents with excusions, activites and opportunities that stimulate them both menatlly and physically.
However this event not only gives you the opportunity to do good by raising funds for a deserving cause, but to expand your own mind, and to discover just how much you are truly capable of.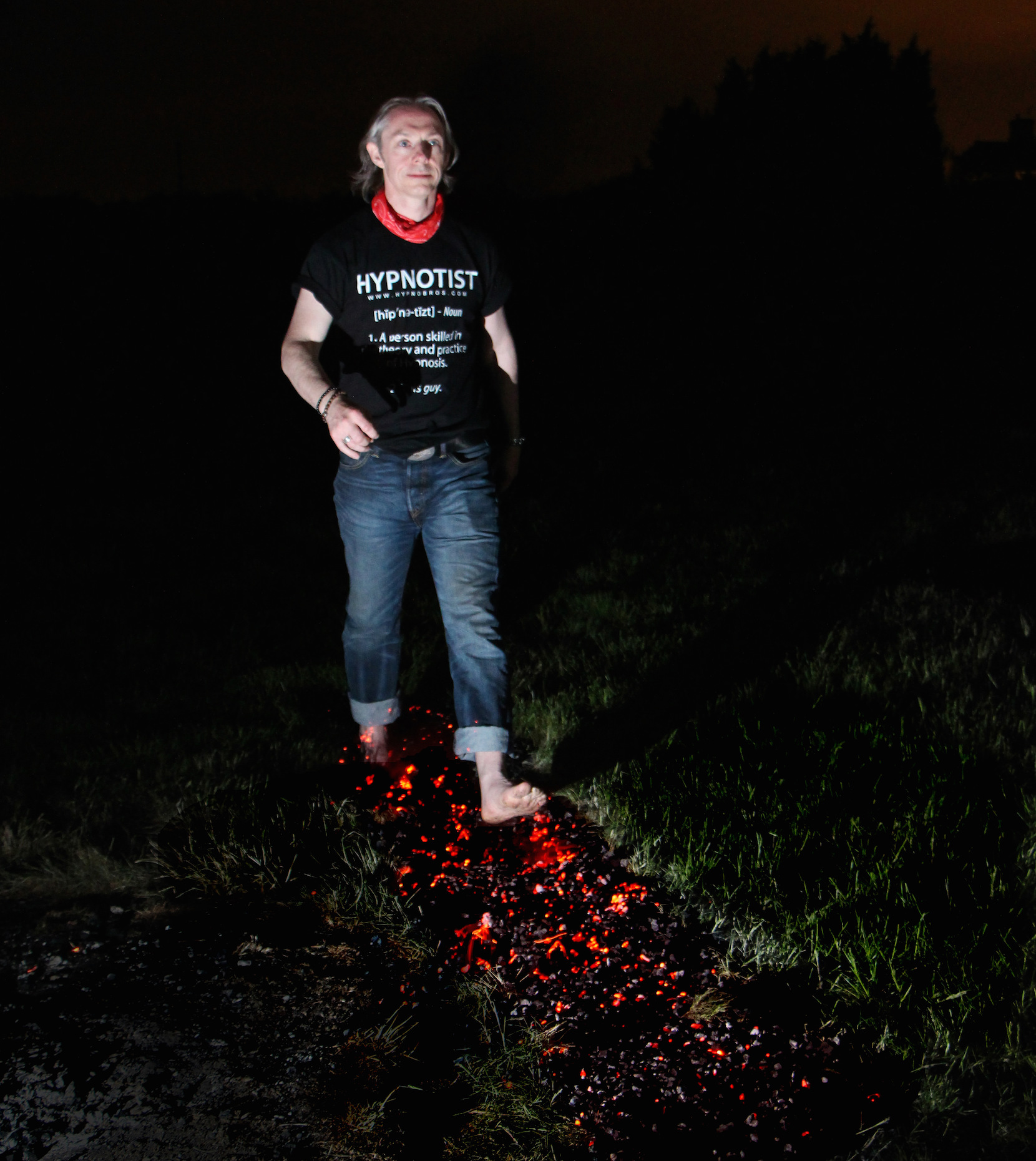 During the seminar you will learn:
Fear cannot only be controlled, but eliminated altogether

All the resources you need to move forward in life are already within you

To reconnect with your own inner confidence

The skills and attitude to experience the Phoenix Firewalk
Coach, Hypnotherapist & Firewalk Instructor, Barry Collins, will help you create in yourself the optimum state for change, so that when you are ready, you too, like the Phoenix, can emerge from the ashes renewed, leaving unwanted patterns of behaviour and beliefs in your past!
The act of Firewalking goes back thousands of years, sometimes used as a rite of passage, a test of one's courage and strength, or in religion as a demonstratino of one's faith. Whatever your motivation, if you choose to take the Phoenix Firewalk, the way you feel after just 6 short steps, will stay with you, empowering you and reminding you of your infinite potential.
When you book, you pay £40 to secure your place as there are only a limited number of places for safety reasons. By securing your place you agree to raise a minimum of £150 sponsorship in total. After the event when you collect your sponsor money (Minimum £150), you can decide to donate the full amount to South Parks House, or you can choose to take the £40 back, and the balance (at least £110) is paid to South Parks House.
FAQs
Are there ID requirements or an age limit to enter the event?
The minimum age limit for this event is 18 years. There is no upper limit, simply that you are able to walk unsupported.
So how much will this actually cost me?
Once you have collected in your sponsor money, if you choose to take back the cost of your deposit (£40) and donate all remaining funds to South Parks House, it will have cost you nothing. If you choose to donate ALL your sponsorship to South Parks House, the cost to you will be £40.
Is it Firewalking safe?
This is NOT something you should try at home. Barry Collins is a Success Formulae & Firewalking Centre Certified Firewalking Instructor, and takes every step to ensure your safety.
Are spectators allowed?
The seminar is for delegates only, however spectators are welcomed and encouraged for the Pheonix Firewalk. During the course of the evening, delegates will be updated as to when that is likely to be, so that they can call / text family and friends with a more accurate time, but we would expect the walk to take place between 8:30-9:30pm. Please advise spectators however that for the safety of both themselves and the walkers they must follow instructions given by the event team.
Where do I get my sponsor form?
After making your booking, the confirmation page will have a link to download the sponsor sheet for this event. The link will also be in the email confirmation you get containing your e-ticket.
When & Where

Balbirnie House
Balbirnie Park
ky7 6ne Markinch
United Kingdom


Thursday, 24 September 2015 from 18:30 to 22:30 (BST)
Add to my calendar
Organiser
Wouldn't it be great if there was someone that knew how to help you reach your potential, to help you learn how to live the life you imagine? Someone who could show you which paths are available to you right now, and help you acknowledge the part of you that knows when things just feel right?

Marina is a Life Coach, Clinical Hypnotherapist & NLP Practitioner certified by world-class life coach Ali Campbell, and Firewalk Instructor, as well as Certified Kinetic Shift Trainer.

Barry is a Master Practitioner of NLP certified by Richard Bandler, Life Coach, Hypnotherapist and Master Firewalk Instructor certified by Tolly Burkan

Barry & Marina use approaches from a variety of disciplines to get the results that they do. Whether its utilizing hypnosis to help you enter a state that allows your unconscious to accept change easily, or NLP to help you create the right representations to yourself to find your way to that place where all change is possible as quickly as possible, to achieve change that some say is impossible, and life coaching for those that are looking for their own inspiring ideas!

All of this allows you freedom from phobias, to get beyond the hold cigarettes had on you, let go of anxiety and stress, or lose weight on our Get Serious Get Slim program, or just make up your mind to have an incredible, amazing life!