Monthly skill-sharing and facilitated networking events. Designed for anyone working in or with the 3rd sector, from Birmingham and beyond!
About this event

We invite you to Charity Meetup Birmingham networking and skill-sharing event
This month, with so many people away on holiday, we're holding a free hour-long catch up over coffee with an altered agenda
Date and time: Tuesday 10 August 2021 from 10am-11am
(Please note this is a shorter event so will finish earlier than usual)
Venue: Online via Zoom
Hosts: Vicky Kangurs and Hope Drew
Event theme: No theme this time, just a catch up over coffee
Who is this event suitable for? Everyone working in the sector is welcome. You don't have to be Midlands-based to book a place
Tickets: Free of charge, but please book a ticket to ensure you receive joining instructions with the Zoom link
10.00 Event starts
- Welcome and mixing game
- 60-second intros an opportunity to introduce yourself, your organisation and tell us about any support you offer or help you're looking for
- Facilitated networking
- Future plans your Charity Meetup Birmingham hosts will tell you about plans for the rest of the year
11.00 Event closes

The events have a good mix of participants from a range of charities, plus freelancers and agencies who support the sector.
Scroll down to take a look at our highlights video from one of our past events to get a feel of what you can expect when you come to a Charity Meetup Birmingham event.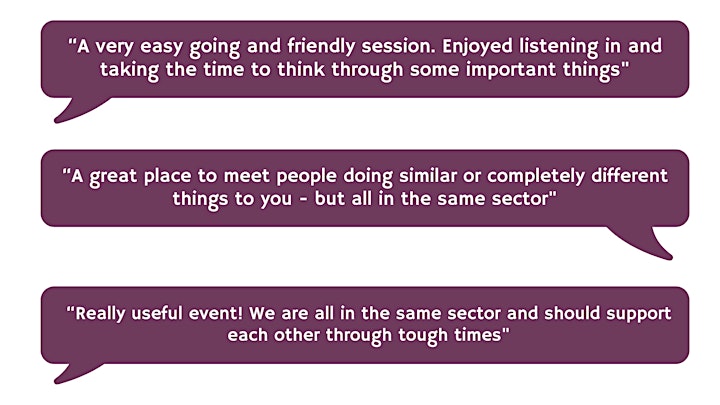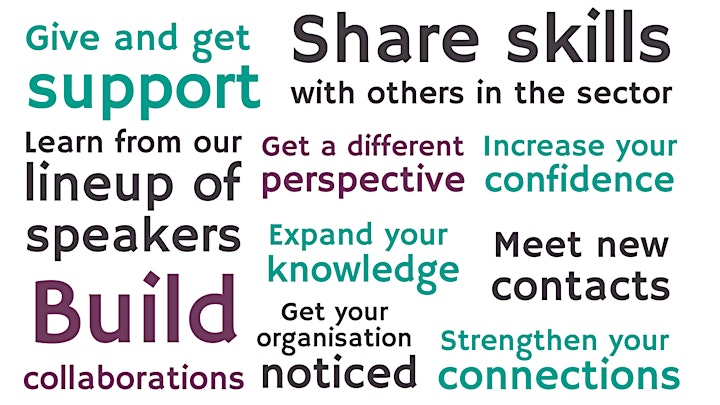 Charity Meetup is a friendly and welcoming but useful event.
It is designed to make it easy, affordable and enjoyable for people working in (or with) not-for-profits to gain and share skills, foster and grow connections and develop collaborations.
The events were created by Dawn Newton after she noticed there were an array of meetings on offer, but nothing which supported participants to network in a practical way through facilitated activities.
The Meetups have been running in London and Buckinghamshire since 2015. In May 2020, we brought the group to the Midlands to help support those in the sector through challenging times. The Birmingham Charity Meetup runs every second Tuesday of the month (10am-12pm) and is organised and hosted Vicky Kangurs and Hope Drew.
To sign up to our e-mailing list and read about past events please visit: www.morellomarketing.com/charitymeetup
We also have active Facebook and LinkedIn groups which anyone is welcome to join.

Vicky Kangurs
Based in Birmingham, Vicky's business is called Tabby Tiger. She offers copywriting and social media services to small business owners who love what they do and put people and the planet above profits.
Before going it alone, Vicky worked for a large charity in a role which covered several elements; internal and external comms, sponsorship, marketing, events management, PR and press officer duties. www.tabbytiger.co.uk
Hope Drew
Hope is the Head of Media at Colonel Duck, a Birmingham Software and Creative Agency. She has worked with charities to run national campaigns and develop engaging creative media.
Hope also has her own freelancing business tailored to creating digital media, such as videos and graphics, for smaller businesses and charities www.hopedrew.co.uk


How can I contact the organiser with any questions?
Email Vicky Kangurs: vicky@tabbytiger.co.uk
What's the refund policy?
Refunds will be given with at least 24hrs notice.
Organiser of Charity Meetup Birmingham - Coffee Catch Up
Charity Meetup events bring together charities and changemakers to network, share skills and learn together. Friendly supported networking across three groups in London, Aylesbury and Birmingham each running monthly with a different theme. Plus deep dive skills seminars with experts.