Charity Meetup Buckinghamshire - Adapting to Change at John Lewis & Partner...
Description
Please join us for the Charity Meetup in Buckinghamshire, kindly hosted by John Lewis & Partners.
Our theme:
Adapting to Change
Guests will be welcomed and we will get a chance to meet all of the participants at the event over drinks in a relaxed informal atmosphere.
Drinks on arrival are included in the ticket fee. Free Parking is available.
Event Schedule:
1. Networking Game
Kicking off with a warm welcome and a game to help the group mix and meet new people and get the conversation flowing.
2. Workshop: What's so hard about change?
We will be learning about models which help support us to explore and work with change. This session will include activities which will help us develop our skills around adapting to change, as an individual and as an organisation.
Learning outcomes:
> Understanding my own response to change
> Understanding my team's response to change
> Understanding what I need to focus on to feel OK/adapt to change (emotionally, logically and practically).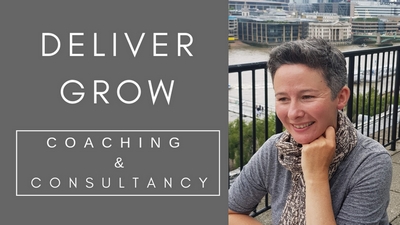 Speaker: Caroline Doran
Caroline is the owner of Deliver Grow Coaching and Consultancy. She works with busy leaders in the charity sector who are facing significant change and need help to make it happen. Caroline uses her experience of leading major programmes to bring order and clarity. Her approach places people at its heart, based on the belief that it is only through the people in our organisations that we can make meaningful changes.
Caroline has worked on a wide range of change projects in organisations including Cancer Research UK, Independent Age, Fight for Sight and The Health Foundation. Caroline is also a qualified leadership coach, specialising in supporting women in charities to lead with impact and authenticity.

About this group:
Following a successful series of 13+ networking and skills sharing events held in London. We have setup a second group which is local network in Buckinghamshire for people who work at charities, volunteers and supporters of the sector, we have had two successful events so far.
What is it?
The Charity Meetup event was designed to make it easy and enjoyable for people working in the not for profit sector to make new connections. The networking is facilitated by the organiser Dawn Newton and participants are supported and encouraged through activities and games.
A relaxed, informal event with refreshments, chatting, networking and fun. Everyone is welcome. Participants can arrive or leave at any point during the event.
Who will you meet at the Charity Meetup?
A diverse network of connections is essential for both people and organisations in the non-profit sector. The purpose of the Charity Meetup is to help foster and grow these connections. The event has a good mix of participants including people from different parts of the charity sector including fundraisers, marketers, companies, consultants, in-house staff, freelancers, agencies and we hope that this will continue with the future events.
The Charity Meetup is a friendly event full of skills sharing, networking and fun, and all are welcome. The event was created by Dawn Newton, after noticing that there were lots of events but nothing which supported participants to network in a practical way through facilitated activities. Read about our past events and register to receive updates.
Participant quote:
"I would definitely recommend the event. It was a great mix of people from a wide variety of backgrounds. Really relaxed atmosphere. Good mix of activity and opportunity to have conversations with various attendees. Thank you for the hard work that obviously went into organising."

FAQs
How can I contact the organiser with any questions?
Email Dawn: Dawn@morellomarketing.com
What's the refund policy?
Refunds will be given with at least 24hrs notice.