Description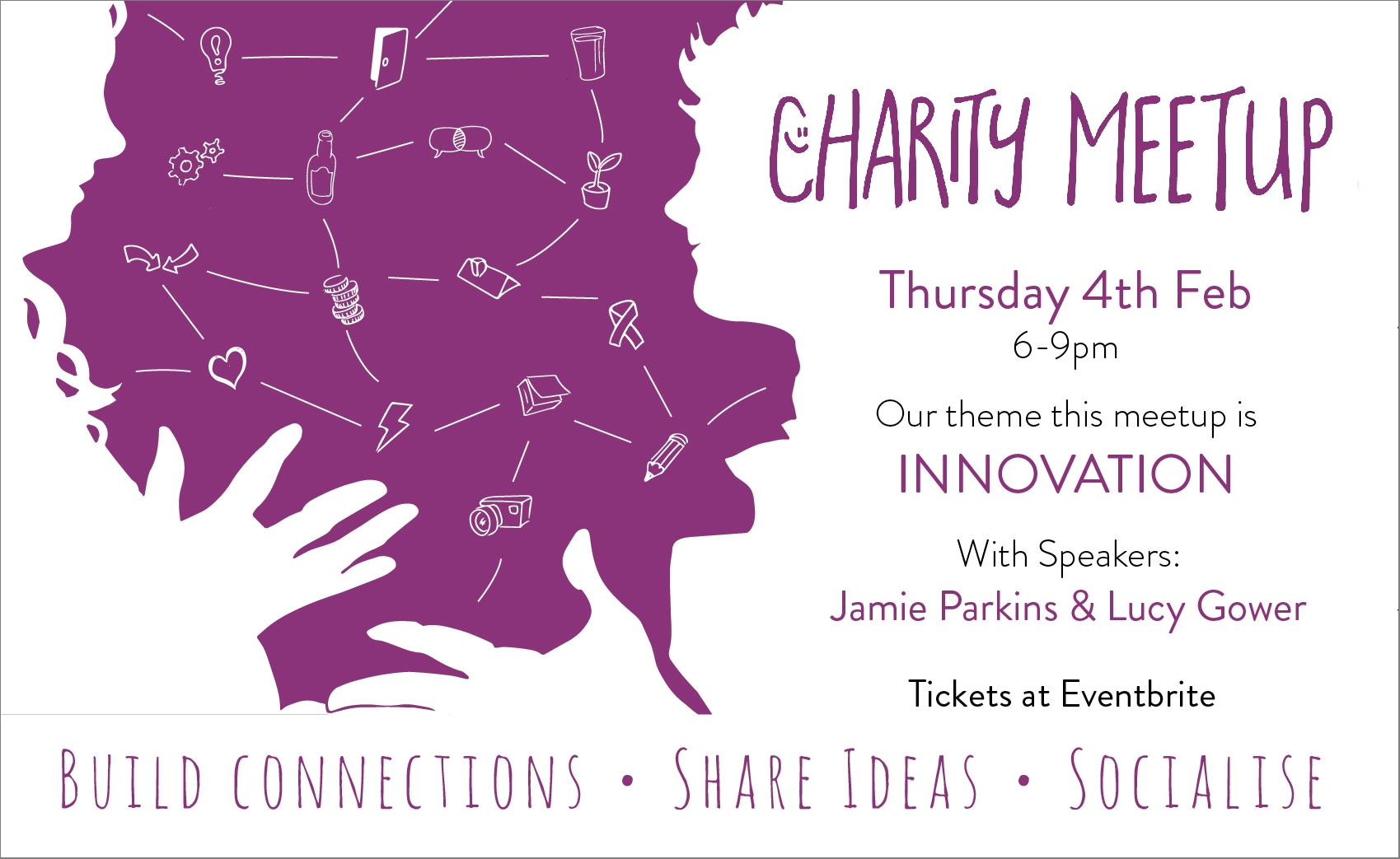 Who will you meet at the Charity Meetup?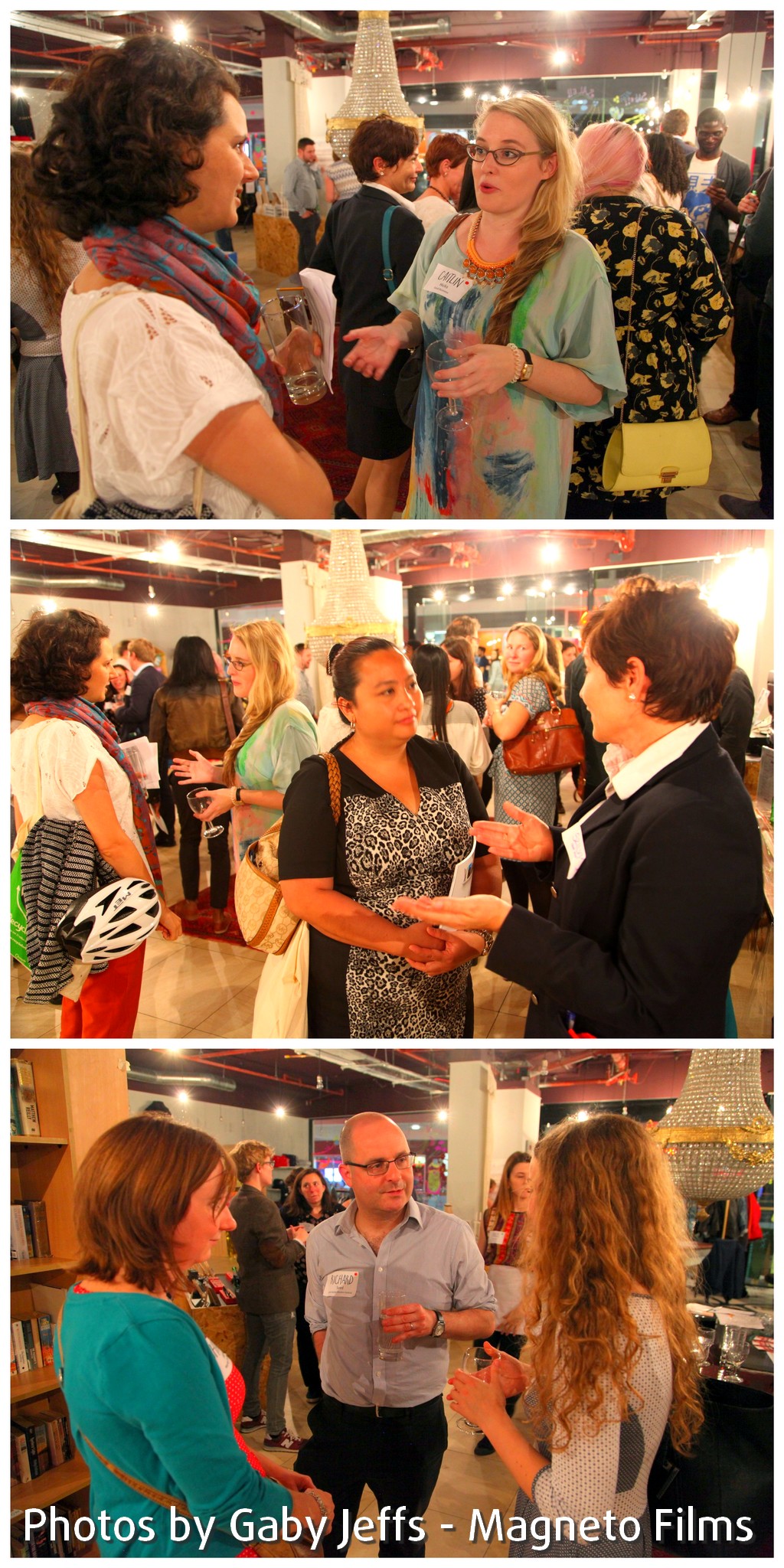 A diverse network of connections is essential for both people and organisations in the non-profit sector. The purpose of the Charity Meetup is help to foster and grow these connections.

The Charity Meetup is a relaxed evening of drinks, chatting, networking and fun, and all are welcome. The event was created by Dawn Newton, after noticing that there were lots of events but nothing which supported participants to network in a practical way through facilitated activities.

This event will have the theme of 'Innovation' and we will have two expert speakers as well as plenty of time for networking games and activities.

We are delighted to announce our speakers:
Jamie Parkins from JustGiving will give us his toptips on transforming your office culture to one that encourages innovation.

Lucy Gower will share her insights on innovation with us. Lucy will also run a 'yes, and...' exercise that will help people when they are back in the office to do innovation. Read her bio below.

Timings (arrive anytime):
6.00 - Arrivals
6.30 - Speaker
7.00 - Networking Activity - TBA
8.00 - Speaker
8.30 - Open networkings
9.00 - Close (feel free to go off the pub)

Host: JustGiving (also providing free drinks)
Nearest tube: Southwark
Fees: For this event we will be charging a small fee for tickets (£10) to cover the cost of organising the event. £5 of the ticket price will be going into a fund to enable us to give a small charity two days worth of marketing support, you can vote for your preffered charity when you book.


Speaker Bio:

Lucy Gower is a trainer and coach specialising in innovation. She led the first innovation team at the NSPCC and it was here that Lucy realized that you can have the best ideas, processes and technology, but if you don't have the right people working together then even the best ideas will fail.
Since leaving the NSPCC in 2012 Lucy has worked with over 50 organisations including Amnesty, Cystic Fibrosis Trust, Nesta, The Children's Society and Greenpeace. Lucy is author of The Innovation Workout, a blogger and conference speaker, and is often seen on Twitter @lucyinnovation
The story so far…
Our first event was held in July 2015 and was attended by 30 participants from across the sector. Fun activities such as 'people bingo' and colour coded networking contributed to the event's success.
The second event in September 2015 saw double the number of participants attend. Author Simon Tyler was the guest speaker, and the theme was 'unlocking creativity and boosting confidence.'
The third Charity Meetup event was held in November 2015 and saw participants come together to network, and to share and reflect on their successes over the past year.
Quotes from participants:
"An fun, informative and social occasion and a great way to meet new people and catch up with old contacts. Thank you!!"
"I would definitely recommend the event. It was a great mix of people from a wide variety of backgrounds. Really relaxed atmosphere. Good mix of activity and opportunity to have conversations with various attendees. Thank you for the hard work that obviously went into organising."
"Highly recommended - great opportunity many people whom I've been talking to online for ages and make connections that I know will be useful in the future."
"I am looking to pursue a freelance career in communications, alongside contracting through recruitment agencies, so the meetup was an excellent opportunity to meet and make new contacts, and hear about other peoples' experiences. A great night."