Charity & Not-for-Profit Drinks & Networking Event

Monthly Event - Last Wednesday of every month: 18:00 to 21:00 (GMT)
Event Details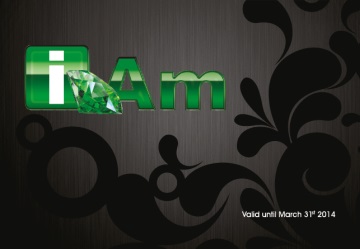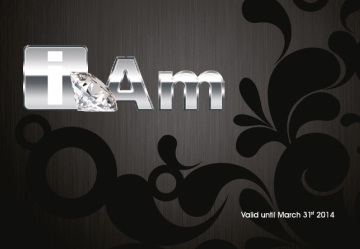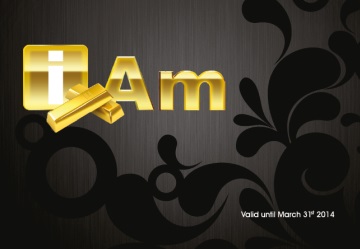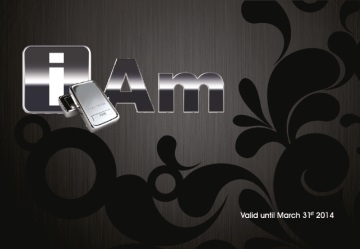 Welcome to I Am Networking.  We are the relaxed and fresh charity, not-for-profit and ethical business networking group. 
Save the date! The last Wednesday of every month has become rather special: every month a group of friendly, like-minded people who work in or share a passion for the charity and social enterprise sectors meet up over a couple of glasses of complimentary wine, to discuss issues, share information, pass on ideas and meet new people.  
So pop along, share knowledge, best practice, make meaningful connections, make friends or search for career opportunities!
Guest speakers
Each month a different guest speaker provides an informal and motivational talk on a diverse range of interesting topics. Join our mailing list and we'll let you know what's coming up! 
Our format
6.00pm  Registration - our facilitators will meet you and make introductions 
6.40pm  Guest talk
7.00pm  Networking continues...
If this sounds like something you'd enjoy, then come along to the I Am Group's next relaxed and friendly networking session.  
But don't take our word for it....
ELAINE, HR MANAGER
I would be happy to recommend I Am Networking. I went to several evening events this summer and I really liked them. It was wonderful to meet so many people with genuine values about their work in one room! I was particularly inspired by the speaker who was at the evening event at the end of June. I've got some new LinkedIn connections from going along and will be meeting up for coffee soon with one of them!
LUCY, FUNDRAISING CONSULTANT
It was one of the most useful and enjoyable evenings I've had; networking without the 'cringe factor'.
NIKE, FINANCE DIRECTOR:
I want to thank 'I Am Networking' for putting together yesterday's event; very topical, enjoyable and useful. I look forward to future events.
GRAINNE, ENTREPRENEUR:
Having attended several I Am Networking events, I can't recommend them highly enough; they provide the ideal informal setting to meet new people and make new contacts. Furthermore, friendly facilitators are on hand to make introductions, so you're never alone and there's always a diverse selection of individuals, so you never know who you'll meet.
DIANE, TRAINER AND ADVISER
I have attended several I Am events; networking meetings with speakers at lively venues that were really easy to find. Once booked in there was a welcome drink and I can honestly say I never felt left out someone is always on hand to make an introduction if you are unsure about approaching an individual or group.
TARA, HR ASSOCIATE
Having been to numerous networking organisation events, I can honestly say that I Am is one of the better ones! Very relaxed & informal, but with facilitated introductions that make the whole thing far easier & more enjoyable, plus the added value of a guest speaker. Also as these are tailored to the non-profit sector, there isn't the random hit-&-miss element of many more general events! Definitely worth a visit (or several!)
JUAN, BUSINESS MANAGEMENT GRADUATE
With great professionalism and detailed organisation, I Am Networking has managed to offer me a great experience in every single one of the 10 events I've attended hosted by them. The variety of professional and cultural backgrounds at their varied themed events create the perfect environment to feel comfortable and enjoy the networking experience. Definitely recommended for anyone in any industry looking to expand their horizons.

Networking is no longer intimidating with the I Am Group's friendly, facilitated approach.
The majority of our attendees come on their own, and we promise we'll look after you.  We run 'facilitated' networking events, so nobody is left standing on their own.  Whatever your background, and whatever your reason for attending, we're sure you'll get something out of our fun, facilitated networking events!


Why should you come along?
There are many reasons for attending I Am Networking events. Whether you are looking to build your networks in the not-for-profit and social business sectors, to learn something new, or simply meet like-minded people, our events attract a high calibre of friendly, useful contacts.
There is nothing better than meeting a total stranger who becomes a friend, an important contact or even a new partner!  All of these have happened at I Am Networking's monthly events - so come along and join us and discover what the friendliest networking event in town might lead to!


Learn to Network sessions
Some people find the idea of networking rather intimidating, so we run 'How to Network' sessions for anybody who would like to learn useful networking techniques.  Sessions take place every other month at 5pm, to warm you up before the networking starts.
Saving you £££s
Why not become a member and save money? Simply choose which category is right for you:
Emerald: free access to ALL networking events for just £60 per calendar year (pro rata)
Diamond: free access to ALL seminar and networking events for just £180 per calendar year (pro rata)
Gold: 20% off ALL seminars, workshops and networking events for just £30 per calendar year (pro rata) - up to 2 tickets may be purchased per event

Platinum: 30% off ALL seminars, workshops and networking events for just £50 per calendar year (pro rata) - up to 3 tickets

may be purchased

per event

For more information regarding membership, please contact: Debbie@iamenterprises.co.uk
Our expectations...
As you can tell, we run pretty relaxed events, at the I Am Group: it's important to us that no one feels excluded, and everyone feels looked after. In order to maintain this, we have a few 'house rules' which we ask people to bear in mind:
Inclusion mentality: If you see somebody standing on their own, try to include them in your conversation - after all, you'd want the same to happen to you!
Abundance mentality: Try to think how you can be of use to the person to whom you're talking.  Our events attract a huge number of talented people from diverse backgrounds, and if we all share what we know, we can really make a difference.
Relaxation mentality: If you're a consultant looking for business opportunities, please respect the fact that most people attending our events are there to relax, to meet new people and unwind. If you want to pitch for business, talk to us about event sponsorship - and we can make it official! No foisting of business cards on people who are there for a night off!
Respect mentality: Finally - and perhaps most importantly, we want everybody to be treated with respect...
About the I Am Group
The I Am Group has run over 100 successful careers-focussed events, ranging from opportunities in international development, through to CV advice workshops, book launches and professional networking training. Aimed at people like you, we bring together the best trainers, coaches, careers advisors and speakers to help motivate, inspire and encourage you to get the best out of your working life!
Our events are designed with you in mind, so if you have an idea of what else you'd like to see, email info@iamenterprises.co.uk

The small print!
As with most events, things can change last minute, and we reserve the right to substitute speakers without warning.  Likewise, we also reserve the right to change location to another Central London location in keeping with demand for an event.  Any attendees with special requirements for access, etc. should notify info@iamenterprises.co.uk at least 2 weeks' prior to an event.  Wheere applicable, student places are limited at events and sell out fast – so remember to book as early as possible.  Finally, before purchasing any tickets, you are advised to read through the Terms and Conditions as published on www.iamenterprises.co.uk 

Where

Hub Westminster
NZ House
80 Haymarket
London, SW!Y 4TE


Monthly Event - Last Wednesday of every month: 18:00 to 21:00 (GMT)
Add to my calendar