Charity Screening of LAKSHMI, Asian Circle & OIS

Sunday, 1 February 2015 from 13:00 to 17:00 (GMT)
Event Details
PROGRAMME 
1.15pm: Welcome & Introduction
Dr Faisal Devji, Director of the Asian Studies Centre, St. Antony's College, Oxford University, Oxford
Dr Santosh Bhanot, Chair, Asian Circle
1.30pm:  Film 'Lakshmi': Directed by Nagesh Kukunoor
Lakshmi is the story of a beautiful 14 year old girl whose life takes a tragic turn. She is snatched from her family in the village and sold to a brothel in the city. Lakshmi is thrown into this horrific, inhuman, world run by the ruthless Reddy brothers. Quietly rebellious, Lakshmi's efforts to escape result in her being brutally beaten. She manages to survive her hellacious predicament with the help of the other girls and her own will to never give in. Finally she is rescued in a sting operation by a government organization. Against all odds, the traumatized and broken child-woman shows courage where everybody else fails. Resisting all pressure - violent threats, coercion and bribes, she stands up in court and in a historic landmark case succeeds in putting the traffickers behind bars. Based on true events, Lakshmi is a story of heroism and untold courage.
Cast: Nagesh Kukunoor, Monali Thakur, Satish Kaushik, Shefali Shah, Ram Kapoor
Running Time 104mins, Language:Hindi with English subtitles,  Country: India, Cert: 15
3.30 pm: Panel Discussion & Q&A
Chair Bidisha, Human Rights Journalist in conversation with an Eminent Panel
4.00 pm: Reception with a Photographic Exhibition on South Asian Women (Oxfam & Asian Circle)
5.00pm : Close
Proceeds from this event will be donated to Oxfam Projects in India to End Violence Against Women.
BIOGRAPHIES 
Dr Faisal Devji, Director of the Asian Studies Centre, St. Antony's College, University Of Oxford, Oxford
Dr Faisal Devji is a Reader in Modern South Asian History at the University of Oxford, where he is Fellow of St Antony's College and Director of the Asian Studies Centre. He is also a Fellow of the Institute for Public Knowledge at New York University and last year held the Yves Otramane Chair at the Graduate Institute in Geneva. Devji is the author of four books, most recently The Impossible Indian: Gandhi and the Temptation of Violence, and Muslim Zion: Pakistan as a Political Idea. He writes regularly for the international press, including The New York Times, The Financial Times and The Guardian, and makes media appearances on the BBC World Service, CNN and Al-Jazeera among other networks.
Bidisha, Human Rights Journalist
Bidisha is a British writer and BBC broadcaster specialising in human rights, international affairs and the arts and culture. She makes documentaries, writes on social issues for the broadsheets, does outreach work in UK prisons and detention centres and was recently an International Reporting Project 2013 Fellow, working with the Bill and Melinda Gates Foundation to raise awareness of global health, human rights and development issues. Her most recent book, her fourth, is Beyond the Wall: Writing a Path Through Palestine. As of Spring 2013 she is a trustee of the Booker Prize Foundation. Her fifth book, Asylum and Exile: Hidden Voices of London, will be published on January 15th 2015 and is based on her outreach work. 
Bidisha studied Old and Middle English at St Edmund Hall, University of Oxford and gained an MSc in Moral and Political Philosophy and Economic History at the London School of Economics.
Santosh Bhanot, Chair, Asian Circle
Santosh Bhanot is the Founder and Chair of Asian Circle, a new creative network of passionate and highly energised women working in partnership with Oxfam. Asian Circle raises funds to support vulnerable women in India and S. Asia to help build their capability and full participation in society.  Santosh also serves as a Trustee for Ealing Music Therapy a charity working with children with special educational needs.
Santosh worked as a Senior Scientist for a large multinational corporate spending over 20 years in HealthCare including Medicines Development and later moving to a Global Professional Communications role. She has a PhD in Pharmaceutical Sciences and was a Research Fellow at Kings College London and authored several publications.

When & Where

TS Eliot Theatre
Merton College
Rose Lane
OX1 4DT Oxford
United Kingdom


Sunday, 1 February 2015 from 13:00 to 17:00 (GMT)
Add to my calendar
Organiser
Asian Circle
Asian Circle is a network of UK based Asian Women with a passion to support vulnerable women in India and South Asia by building awareness of their plight and through fund-raising. Founded and Chaired by Santosh Bhanot, Asian Circle membership includes leading business women, lawyers, financiers, entrepreneurs working in partnership with Oxfam. Leadership and direction of the Asian Circle is provided by a Steering Committee.  
The Asian Circle aims to support projects that increase South Asian women's capability and full participation in their communities through strengthening voice, gaining equality and realising their earning potential. The first program Asian Circle is supporting is 'Violence against Women' amongst the Tribal Women of Chhattisgarh and Odisha.
The Asian Circle is an integral part of the 'The Circle' Network which was founded by the singer, Annie Lennox in 2008. This is a partnership of highly influential women who are passionate about women's rights, empowering other women and female leadership.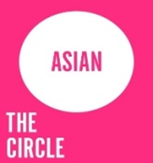 Oxford Indian Society
The University of Oxford has educated Indians since 1871. Since then, some of the most famous Indians, including two of India's Prime Ministers, Indira Gandhi and Dr. Manmohan Singh, have studied at Oxford. Moreover, Indians to have held academic posts include former President of India, Dr. Sarvepalli Radhakrishnan, Nobel Laureate Amartya Sen and India's Chief Scientific Advisor and Bharat Ratna recipient Prof. C.N.R. Rao. Today, Indians at Oxford are a thriving community and Oxford India Society was established in 2003 to bring the community together and celebrate its diverse culture. OIS has since developed into a large and active student-run organisation."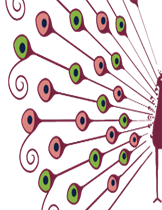 Tongues on Fire
Tongues on Fire is a not-for-profit organisation and our goal is to provide a platform for independent film and arts with a link to South Asia. The company celebrates South Asian culture, its vibrancy and its many dimensions through storytelling, live events, master classes and film screenings. Under the leadership of festival director, Dr Chowdhry, Tongues on Fire provides a platform for new talent – to commission emerging artists, showcase their work, to offer networking occasions with industry leaders and to provide inspiration and learning opportunities. Tongues on Fire produces the annual London Asian Film Festival that has been going strong for over fifteen years and champions both arts and cinema intertwining political and social messages with entertainment. Tongues on Fire has a strong background championing the rights of Asian women through cinema and Focus - Women in Films is one of our many strands.