About this Event
We wanted to do an evening to raise money for our friends and family back home and we couldn't think of a better way than creating our favourite dishes and sharing them with you all. These are dishes you will find throughout the Sri Lankan peoples homes and busy street corner vendors. The recipes we use have been passed down our family through 4 generations; authentic, tried and tested!
Your ticket is a £10 non-refundable deposit, which will be taken off your bill on the night. You will then receive an email with instructions on how to pre-order for your party.
All proceeds will be donated to an incredible grass-roots Sri Lankan charity called Kind Hearted Lankans. To find out more about their cause, visit https://www.kindheartedlankans.com/easter-tragedy
We really hope you enjoy our little taste of the vibrant and beautiful Sri Lanka!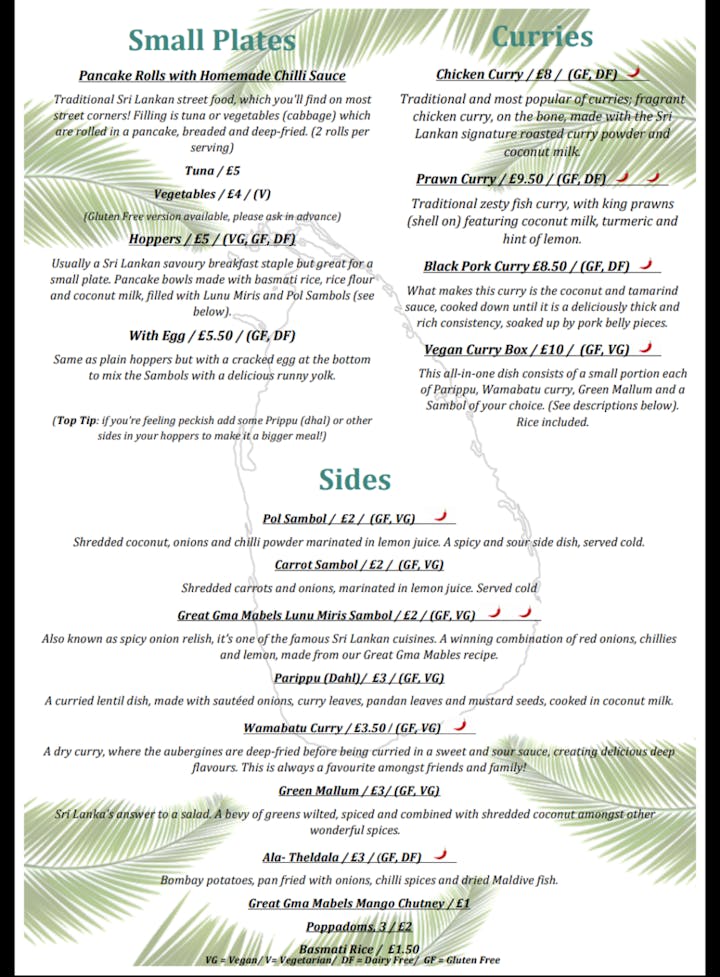 Menu