Description
LightStart proudly presents Leeds' first Business Bake-Off!
Our new event is going to answer a very important question: which Leeds businesses can bake?
We are putting on a GBBO-style event for all of you amateur bakers! However, instead of baking in front of the cameras, you can bake at home at the weekend and then you just need to drop it off at Platform on the morning of the event for judging. Simple!
And the icing on the cake... it's all for charity! Registrations are welcome from any Leeds-based businesses or representatives thereof. There is a suggested entry donation (per category) of £10 which is PAYABLE ON THE DOOR and loving donations will all go to our chosen Leeds-based charity, the Leeds Community Foundation and their #HolidayHungerLeeds campaign (more on this below).
Please sign up for your chosen category below, just so we have an idea of numbers! Once you've entered, as an added bonus, we'll add your company name to the event page and announce your entry on social media.
If you work for a business that would like to make a larger donation (yeyyy!!), then please use this link to donate directly to the #HolidayHungerLeeds fund (via Leeds Community Foundation).
---
The Format
Inspired of course by the definitively British baking show we all know and love, we are hosting a city-wide baking challenge - for businesses! Participating teams/people representing their organisations will put forward their best attempt at one of the following two categories:

Technical Challenge - a white, plaited loaf (click for inspiration)

Any Cake (or a selection of Cupcakes) - there is no set critera for this, all cakes are welcome!
NOTE: There will be extra prizes available for the "Showstopper", the best decorated cake, and the much-coveted "Showflopper" award... for those who gave it their all (in either category) but it didn't quite go to plan, but in the spirit of the game entered it anyway. Hats and aprons off to you, our true heroes!
On the day - logistics!
We have organised this event for a Monday morning so that you can do your baking at the weekend! Judging will begin at 12pm, so please make sure you have dropped your entry off at Platform (next to the train station) with your entry donation at any point in the morning from 8am - 11.30am.
Judging begins at 12pm and the doors open to the public at 12.30pm. There will be a short presentation of the winners and then the eating commences!
At the end of the event you are free to take your cake/bread away with you! If we are left with a lot of goodies, we will donate them to a local charity.
TV Coverage
Please know that this event will be covered by ITV Calendar, Made In Leeds and local creative agency, The Inhouse. We also have a couple of photographers coming. If you have any issues being filmed, please let us know!
---
The Judges
The process wouldn't be complete without judges, so there will be a panel of baked goods connoisseurs who will 'professionally' taste-test all the entries (we all know they just eat the cake and make it up really).
We're super excited to announce that our first star judge is...
Christine Talbot, the co-presenter of ITV's Calendar and an Ambassador for the Leeds Community Foundation.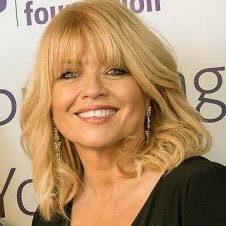 Rosie is joining us from Leeds Bread Co-op with, clearly, a specialism in BREAD which well equips her to judge the Technical Challenge (a white plaited loaf). Yey!
Since establishing Curry Cuisine over 10 years ago, Prett has helped many people to discover the delights of Indian food and helped them to learn to prepare it in their own home. With her close ties to the Leeds Community Foundation, we're super excited to be welcoming her as a judge!
Our fourth and final judge will certainly bring the CUTE FACTOR to our GBBO. As this GBBO benefits to Holiday Hunger campaign for our local children, it only seemed right to include a representative of this age group onto our judging panel. So, we are pleased to announce that the Leeds Children's Mayor, Isla Bentley will join our three professionals.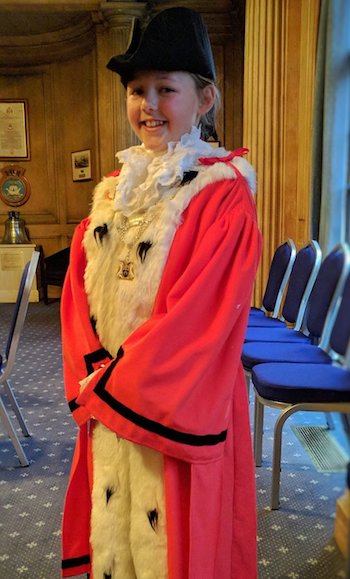 If there's one thing we know, young people know their cake so the standards just got that little bit higher....!
The only thing let to say is....on your marks, get set, BAKE!!
---
Not a baker but just really LOVE CAKE? Come along as a guest!
All are welcome on the day to come and sample the entires! Once the most crumby bakers have been named and shamed and star bakers have risen to the top, guests will be free to eat baked goods to their hearts' content (charitable donations in return for said goods are welcome).
Drinks will be provided...probably along with some butter for the bread (proper Yorkshire, hey?!). Register now to get your fix of baked goodness.
---

We are really proud to be supporting the Leeds Community Foundation and one of their latest campaigns, Holiday Hunger. Here's why:
Over 30,000 school children in Leeds are going hungry as families are struggling to meet the costs of feeding their children during the holidays. Holiday Hunger is a real problem for families who rely on free school meals and can have a huge detrimental impact on children's mental and physical wellbeing and a knock on effect on their life chances.
School holidays place extra burdens on family budgets in terms of food, fuel, activities and childcare. The Holiday Hunger Campaign will give out grants to local projects that run activities during the school holidays to enable vulnerable children to have access to food, fun activities, learning and support.
Thank you for helping LightStart to support this brilliant campaign. You are a very nice person x