Katja Levy & Knut Benjamin Pissler: Charity with Chinese Characteristics. Chinese Charitable Foundations between Party-state and Society
About this event
Why do Chinese set up charitable foundations? How do Chinese foundations operate in the People's Republic of China? Which role can and do they play in the authoritarian system? What is the legal and political framework in which they operate? And how do they cope with it?
Katja and Knut Benjamin have conducted extensive fieldwork and document analysis to answer these and other questions about charitable foundations in China. On the occasion of the publication of their book "Charity with Chinese Characteristics. Chinese Charitable Foundations between Party-state and Society", the two authors will share their insights on one important actor in China's charity sector.
Speakers: Katja Levy, Research Associate, MCI, and Knut Benjamin Pissler, Professor at the University of Göttingen and Senior Research Fellow at the Max Planck Institute for Comparative and International Private Law in Hamburg, Germany.
Biography: Katja Levy joined MCI in September 2020 as the Kui Man Gerry Yeung Postdoctoral Research Fellow. Before that, she was a professor and lecturer at Freie Universität Berlin, Technische Universität Berlin and the University of Würzburg in Germany. She is a political scientist and currently studies charity and civic engagement in the UK and China.
Knut Benjamin Pissler has headed the China Unit at the Max Planck Institute for Private Law since 2002. He is also a Professor of Chinese Law at the University of Göttingen, where he was appointed in 2017. He completed degrees in law at the University of Würzburg and in law and sinology at the University of Hamburg.
A link to access the seminar will be sent on the day of the webinar.
To join our mailing list to be kept up to date with all Manchester China Institute's events and activities please email mci@manchester.ac.uk.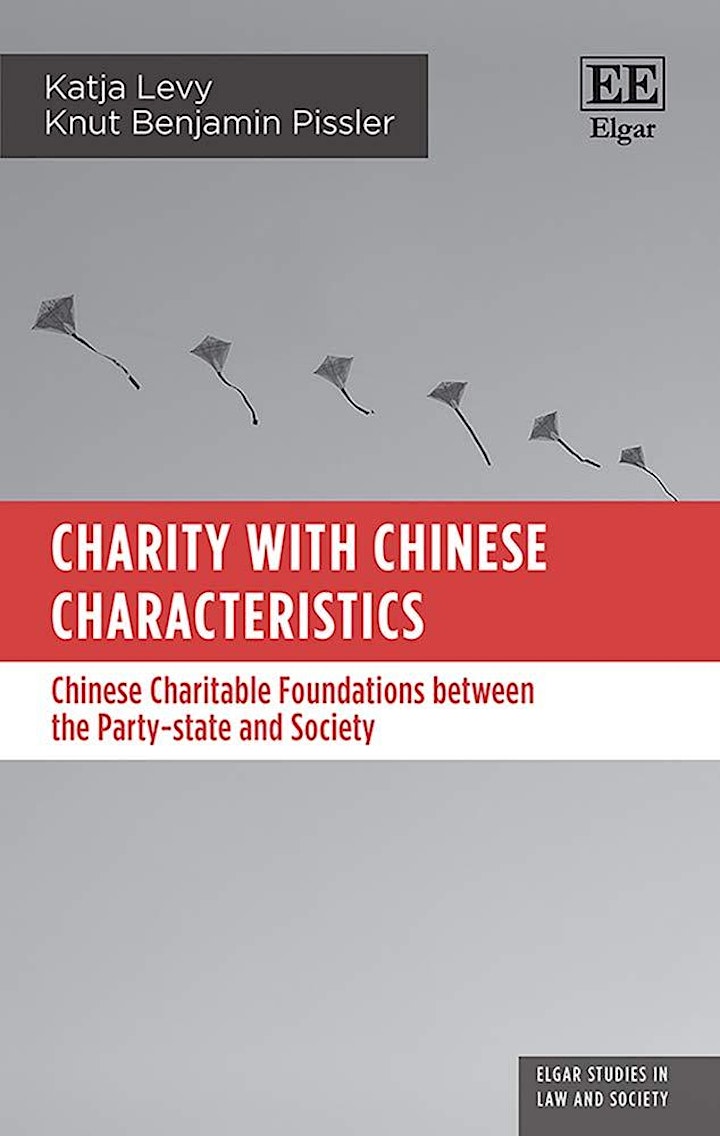 Organizer of Charity With Chinese Characteristics: Book Launch
Manchester China Institute (MCI) promotes greater understanding of China and globalisation in the modern world. 
MCI acts as a focal point at the University of Manchester for people interested in UK-China relations and China in general. We provide a venue where ideas and projects can be shared and developed.
MCI brings together experts from across the University of Manchester, enabling multidisciplinary collaborations spanning the arts, humanities, sciences, and health.
Our vision is to create a truly multidisciplinary institute studying China today, with a focus on globalisation and international affairs. The Institute's mission will be to better understand China's expanding role in a rapidly globalising world, and to promote mutual understanding between the UK and China. We're able to embark on this thanks to the foresight and generosity of Dr Lee.
Prof Peter Gries /
The Manchester China Institute Director