About this Event
TICKETS WILL BE AVAILABLE ON THE GATE FOR OUR PAID PERFORMANCES OF ANDROMEDA AND THE WATER BABIES.
ALL OTHER EVENTS ARE FREE, AND REGISTRATION IS REQUIRED.
Visit ck200.live for full details of all events
FESTIVAL LOCATION - THE MOUNT, CHURCH ROAD, EVERSLEY RG27 0PX
(Opposite St Mary's Church and Charles Kingsley's former home)
Free parking on site
Children under 18 free to all events (except Water Babies puppet performance by String Theatre)
Proceeds from the two-day Festival will be divided between the international childrens' charity ChildHope UK and Charles Kingsley School.
Puppets - The Water Babies by String Theatre
15 June at 5.15pm | Tickets £8/£5. NEARLY SOLD OUT - SOME TICKETS ON THE GATE
#RealCharlesKingsley – play starring Peter Duncan
15 June at 6.30pm | Tickets Free | Please register
Andromeda – Outdoor Opera Spectacular – World Première
15 June at 7.30pm | Tickets £15/£10
Making Child Labour History
15 June at 1pm | Tickets Free | Please register
Fanny and Charles in Love and Lust **
15 June at 2.30pm | Tickets Free | Please register
Science Fiction or Science Fact?
15 June at 3.30pm | Tickets Free | Please register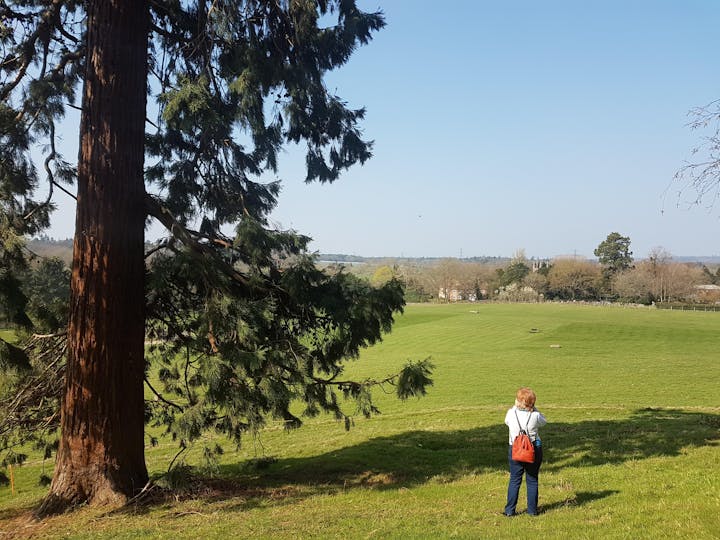 Our festival site, looking out from The Mount across Hampshire fields towards St Mary's Church where Charles Kingsley was rector from 1844 until his death in 1875.