A symposium on Charlotte Mew's writing and her position within the literary cultures and networks of her time.
About this event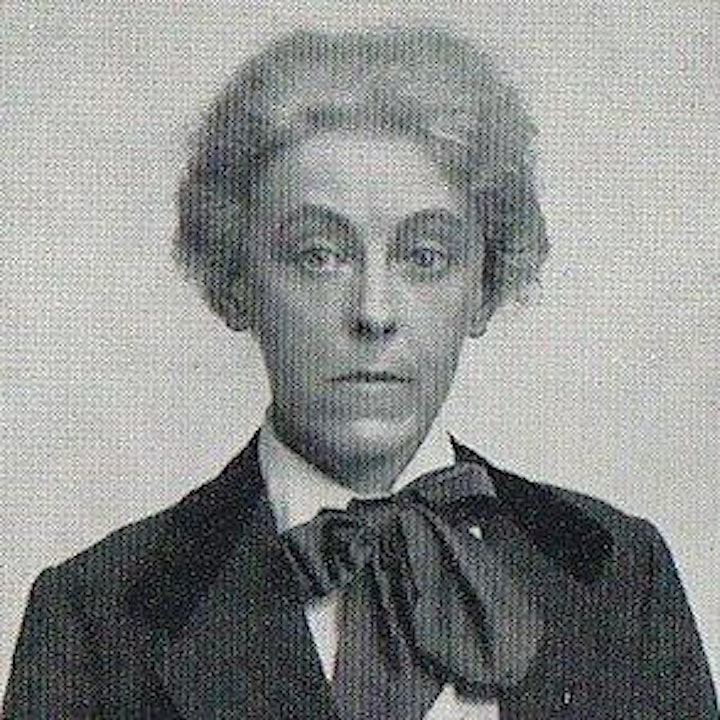 The 'Charlotte Mew and Friends' symposium is co-organised by the University of Edinburgh, Durham University and Uppsala University, Sweden. Full details of the programme are available here: https://charlottemew.wixsite.com/networks
Charlotte Mew (1869-1928) was a British poet and author of short stories whose life and body of work have so-far remained critically neglected in studies of late Victorian and modernist writing. Yet Mew was far from unknown in her own lifetime: she was admired by Walter de la Mare, Edith Sitwell, and Virginia Woolf; Lady Ottoline Morrell tried (and failed) to collect her for her London literary salon; and Thomas Hardy believed her to be 'the best living woman poet'. Among her friends and acquaintances were Henry James, Aubrey Beardsley, May Sinclair, and Ella d'Arcy, while her writing appeared in influential periodicals including The Yellow Book, The Egoist, and Temple Bar. Throughout her life, Mew lived in Bloomsbury – the traditional heart of modernism's queer and artistic networks – where she was close friends with Harold and Alida Monro, proprietors of the Poetry Bookshop on 35 Devonshire Street. Mew's work is elusive, idiosyncratic, and stylistically diverse, from the decadent short stories 'Passed' (1894) and 'A White Night' (1902) to her best-known poetry collection The Farmer's Bride (1916; 1921), which plays with the conventions of the pastoral in poems that are rhythmically and typographically experimental. Both her short fiction and her poetry trouble straightforward distinctions between the heady ennui of the fin de siècle and modernism's spirit of novelty, revealing instead the porousness of such periodic markers and the literary forms they appear to denote.
This one-day symposium will open up fresh conversations about Mew's writing and her position within the literary cultures and networks of the late nineteenth and early twentieth centuries. Initially associated with the spirit of the 'yellow nineties' and the figure of the New Woman, Mew found new readers during the First World War, and her output provides a fascinating counterpoint to traditional understandings of periodization and genre, signalling important continuities between the fin de siècle and the age of modernism. Marking 150 years since her birth, a new edition of Mew's Selected Poetry and Prose (Faber & Faber, 2019) has recently been released, while a new biography by the poet Julia Copus (This Rare Spirit, Faber) offers a comprehensive account of Mew's life, building on Penelope Fitzgerald's experimental biography Charlotte Mew and her Friends (1984). This symposium will therefore provide new scholarly contexts to support this renewed interest in Mew, which will undoubtedly bring her work to a wider readership. As an author who defied easy categorisation in both her life and her writing, Mew speaks to contemporary debates around gender and sexuality, while offering an intriguing case study for scholars working within the elastic parameters of the 'long nineteenth century' and the 'new modernist studies'.