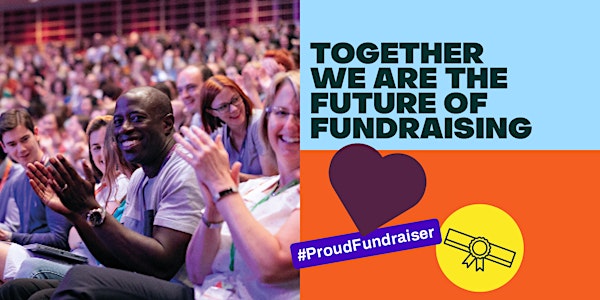 Chartered Institute of Fundraising West Midlands Second Thursday - July
Location
Nettl Birmingham, 37A Great Charles Street Queensway
37A Great Charles Street Queensway
Birmingham
B3 3JY
United Kingdom
Meet and learn with fellow fundraising professionals across the West Midlands.
About this event
Second Thursdays
In 2022, we're coming to you on the Second Thursday of every month. Providing you, with your monthly opportunity to meet, network and share ideas, sometimes virtually, other times in person, with other Fundraising Professionals across the West Midlands.
Please note, this is an in person event and spaces will be limited.
This month's session is Amplify your impact – Skills-sharing between sectors, hear from Eve Edwards.
Eve is the regional partnerships manager for Pilotlight in the Midlands, working with corporate and charity partners in the region to amplify the impact they can bring to the world through Pilotlight's unique skills-sharing programmes.
Eve joined Pilotlight in January 2022 as her first role in the charity sector after several years working in industrial safety in the UK and USA focusing on both market strategy and delivering training programmes.
I know charities and social enterprises like yours work tirelessly to tackle disadvantage, and you and your team put heart and soul into your cause. But, with competing pressures and opportunities, sometimes it's difficult to know which direction to take.
Pilotlight's programmes see empathetic business experts share their expertise with charities, bringing new perspectives, diverse skills and vast experience to bear on the challenges they're facing. Since 1996, we've helped more than 1,000 charities to amplify their impact, reach more people and contribute to a better world.
During the presentation I'll share stories from programmes where business experts have supported local charities, the outcomes for both sides and the unique challenges of a very different model for charity fundraising.
Please connect or follow Eve on LinkedIn https://www.linkedin.com/in/everedwards
Help us improve equality, diversity and inclusion in the fundraising sector
As part of a wider strategy to improve equality, diversity and inclusion in the sector, we are embarking on a journey to make our conferences, events and training courses more accessible to a wider range of audiences. To help us shape our strategy, we would like you to kindly complete a short anonymous monitoring form each time you attend a conference, event or training course. 
Please click here to access the form. Your responses will be completely anonymous, and IP address tracking has been disabled. Please aim to complete this form prior to attending, or within 5 working days after.
Your anonymous responses will enable us to build a picture of who is engaging with our services, which will help shape our strategy in making fundraising a more equal, diverse and inclusive sector.
Our privacy notice is available at https://www.institute-of-fundraising.org.uk/privacy-policy/
If you register for this event you agree to abide by the declaration below and our Code of Behaviour for Training and Events:
Declaration
I share the Chartered Institute's ambition to create a culture where everyone is not just safe, but able to truly thrive. I have read carefully and understand the Code of Behaviour for Training and Events. I hereby agree to abide by its requirements and commit to upholding the standards of conduct required.
I declare that:
• I am not currently suspended due to an investigation by the Chartered Institute.
• I have not previously been found to have violated any of the behaviours outlined in this Code of Behaviour.
• I have not received sanctions by the Chartered Institute which prevent me from participating in this event / training.
In the event of a violation of this Code of Behaviour I accept that:
• My organisation (if relevant) may be notified of the violation and proposed course of action.
• Support may be withdrawn from me to attend the event, and I may not be invited to future events.
• The Chartered Institute is not liable or responsible for any legal actions brought against me and I will be responsible for all legal costs in such circumstances