Description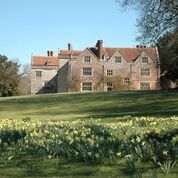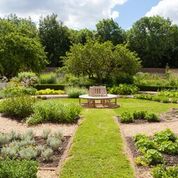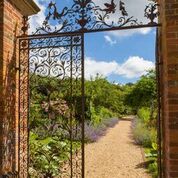 Chawton House & Garden Tour

Chawton House is an Elizabethan Manor house dating back to the late 1500's, sitting within the South Downs National Park just 2 miles south of the market town of Alton, Hampshire. Famously, it belonged to Jane Austen's brother, Edward and she spent many hours at the property whilst she lived in Chawton village towards the end of her life. It sits within a 275 acre estate comprising of several woodlands, arable fields and parkland. The garden is nearly 15 acres, mostly laid out in the English Landscape style of the 1700's, with sweeping lawns, parkland views and a Ha-Ha to make the landscape appear naturalistic. There are later features added including two terraces and a walled garden. The walled garden has a heritage orchard, a cut flower garden and a herb garden designed and installed by the current garden manager Andrew Bentley.
Itinerary
Arrive at Chewton Glen for a hearty two course brunch served at 10.30 am, before we depart at 12 noon by coach to Chawton House and Gardens in Alton, Hampshire. Andrew Bentley, Garden Manager shall be our host for the afternoon, welcoming us with a brief talk on the history of the property followed by an entertaining guided walk around the gardens, lasting approximately one and a half hours. Andrew will point out all the key features and explain the social history of not just the garden but various plants along the way.
We will then return to the house where we can collect maps and explore the various rooms such as the dining room which still has the table that Jane Austen took family meals at whilst visiting. There are knowledgeable room guides to answer questions and provide more information as we make our way around.
To finish our visit refreshments (a selection of hot and cold drinks and cakes or biscuits) will be served in either the atmospheric courtyard or if the weather isn't kind, in the Great Hall within the house. Return coach transfer to Chewton Glen departing at 4.30 pm.

Non-residential £75 per person to include;
Two course brunch with tea/coffee on arrival at Chewton Glen. Return coach transfer from Chewton Glen to Chawton House Estate. Entrance to Chawton House and Gardens including an estate tour with Andrew Bentley, Garden Manager. Afternoon refreshments served at Chawton House.
(Please note: this event is not suitable for guests who have mobility problems. Comfortable clothing and sensible footwear is required please).
Limited tickets available.
Brunch Menu TBC