Iain MacGregor will be talking about his new book Checkpoint Charlie: The Cold War, the Berlin Wall and the Most Dangerous Place on Earth
About this event
Published to coincide with the thirtieth anniversary of the fall of the Berlin Wall, Checkpoint Charlie is a vivid and poignant exploration of the history of the Berlin Wall and the wider conflict it came to symbolise.
East Germany committed a billion dollars to the creation of the Berlin Wall in the early 1960s, an eleven-foot-high barrier consisting of seventy-nine miles of fencing, 300 watchtowers, 250 guard dog runs, twenty bunkers, operated around the clock by guards who shot to kill. Over the next twenty-eight years, at least five thousand people attempted to smash through it, swim across it, tunnel under it, or fly over it.
In November 1989, the East German leadership buckled in the face of a civil revolt that culminated in half a million East Berliners demanding an end to the ban on free movement. The world's media flocked to capture the moment which, perhaps more than any other, signalled the end of the Cold War. Checkpoint Charlie had been the epicentre of global conflict for nearly three decades.
Checkpoint Charlie includes never-before-heard interviews with the men who built it; the families who tried to cross it; the soldiers who guarded the checkpoints; and many more.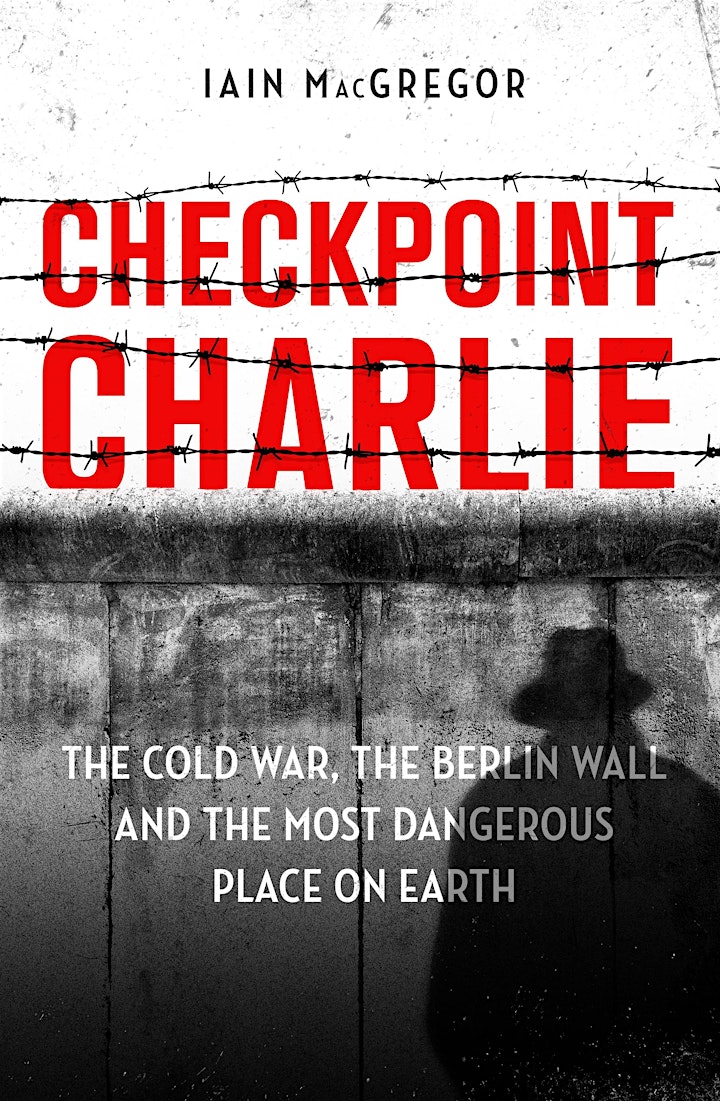 Organiser of Checkpoint Charlie by Iain MacGregor
Village Books is an award winning independent bookshop located in the heart of lovely leafy Dulwich Village. We are a small but beautifully stocked award-winning independent bookshop with a terrific range of books to suit all the family.
We combine professional bookselling with the personal touch of a great indie bookshop. We really care about making authors, customers and publishers happy with our events.

Recent guests have included: Judy Murray, Rachel Joyce, Sarah Winman, Yotam Ottolenghi, Robert Harris, Salley Vickers, Adam Kay, Judith Kerr, Alexander McCall Smith, Evan Davis, Alison Weir and Philip Pullman.