Cheers! The Sustainable Drinks Industry Trade Show
Cheers! Independent, Sustainable Drinks Trade-show
About this event
Join us on September 21st at the beautiful Glasshouse in Mecarto Metropolitano, SE London for Cheers! A drinks trade-show with two main focusses; helping to build a more sustainable drinks industry and championing independent drinks producers.
The show is not for profit, with all proceeds going to The Drinks Trust hospitality support charity.
The cost of a ticket to the show is an optional donation to the Drinks Trust.
Come and meet the founders of some of the world's finest independent brands and sample their latest products. Showcasing brands include Jim and Tonic Urban Distillery, 30&40 Independent calvados bottlers, Westerhall Rums, Codigo Tequila, Sandford Orchards Cider, Regal Rogue Vermouth, Muyu Liqueurs, Pensador Mezcal, Avallen Calvados, Mezcal Verde, Mondino Bitters, Everleaf Non-Alc spirit, Starward Whisky, Victory Distillery, El Rayo Tequilla, Van Hunks Mead, Uncommon Canned Wine, Wee Smokey Whisky, Mercer and Co Rum and more!
Talks and Seminars
Talk 1: Kindred Spirits; How to Build a Drinks Brand
12 – 12.45pm
Host: Jack Orr-Ewing, Duppy Share
Tim Etherington-Judge, Avallen Spirits
Vincent Béjot, 30&40
Max Chater, Victory Spirits
Talk 2: 5 Mistakes I made transitioning from Bartender to Bar
1.30-2.15pm
Entrepreneur
Alex Kratena, Muyu Liqueurs X Tayer and Elementary
Talk 3: Building a Sustainable Drinks Industry
3.00-3.45pm
Host: David Wood, The Liana Collection
Mark Ward, Regal Rogue Vermouth
Barny Butterfield, Sandford Orchards Cider
Jim Mark, Jim & Tonic Urban Distillery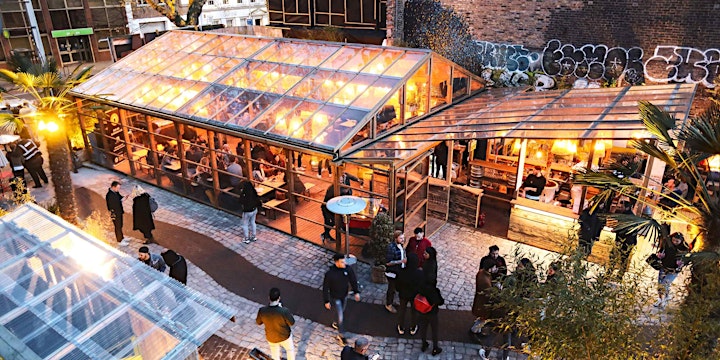 Organiser of Cheers! The Sustainable Drinks Industry Trade Show