Chefs Table Dinner. An introduction to Southern Thai Cuisine and Culture
About this Event
Anisaa's Thai Kitchen
Presents
A Christmas Special
CHEF'S TABLE DINNER
An introduction to the cuisine and culture of Southern Thailand
By Auntie Bee
MONDAY 16th DECEMBER 2019
@
Anissa's Thai Kitchen
6.30pm Pre Dinner Drinks
7.00pm Dinner
………………………………
Meet Auntie Bee. Chef and co owner of 101 Thai Kitchen in London, the UK's first and only Southern Thai Cuisine specialist. Started over 15years ago, her food has attracted Thai expats and westerners from all over the country.
Homemade curry pastes, ultra spicy fish curries, Southern noodles, fiery stir fries and turmeric fish are just some of Auntie's specialities.
Not your mainstream, watered down Thai. Aunties cooking is the real thing!
So please join us at Anissa's Thai kitchen as we invite you to sample Auntie Bee to cooking.
Enjoy a 5 course Southern Thai themed dinner where new, unique and exciting dishes will be introduced to you. Guaranteed that this is the absolutely first of its kind in the UK!
So let's us celebrate Christmas with a night of fun, great food, unique culture and friendly company.
Prepare to be brave, bold and adventurous.
£40
LIMITED SPACES
RESERVATIONS AND TICKETS REQUIRED
Tickets available at Eventbrite or direct from the restaurant
For further details please contact Sutti 07971 347 938 or talk to our staffs at Anissa's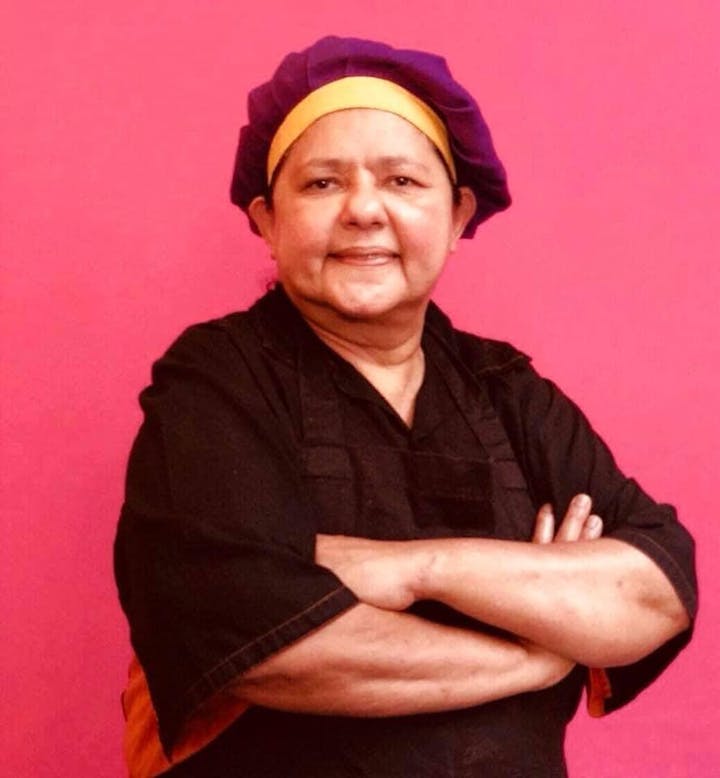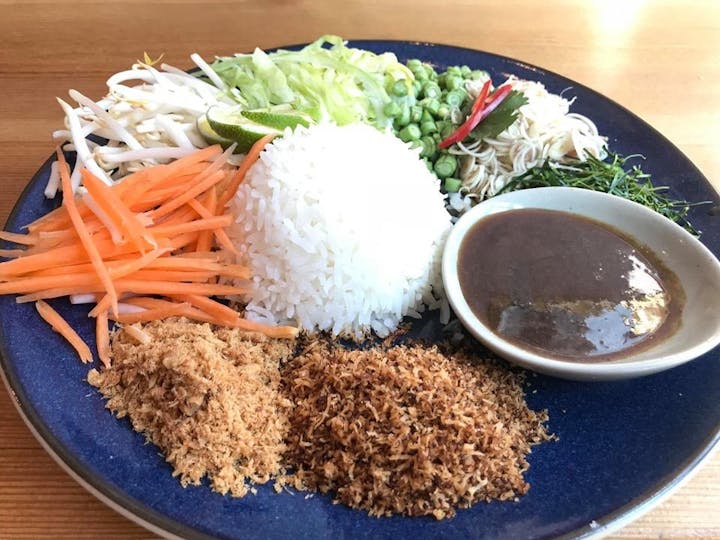 Auntie's exotic rice salad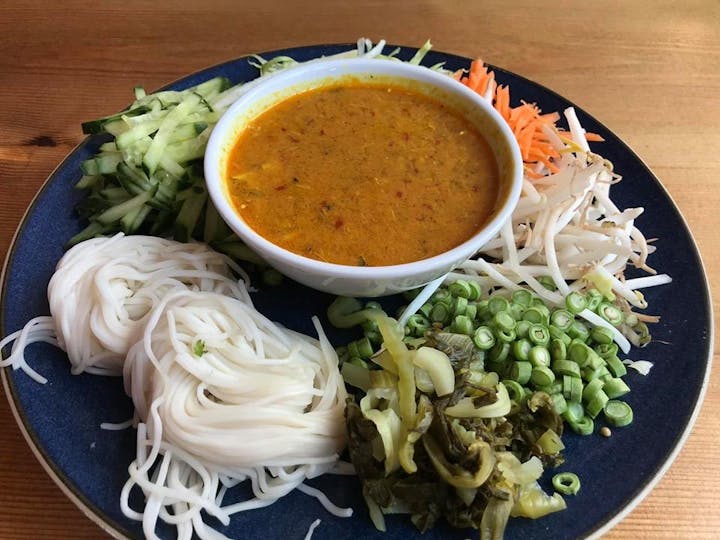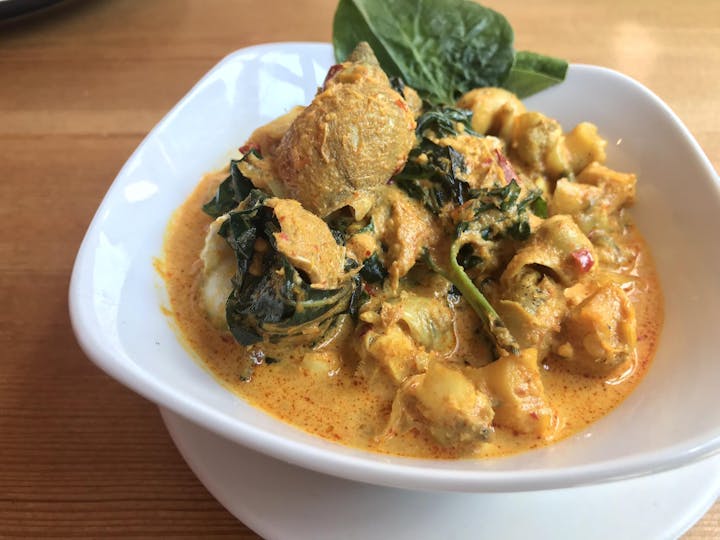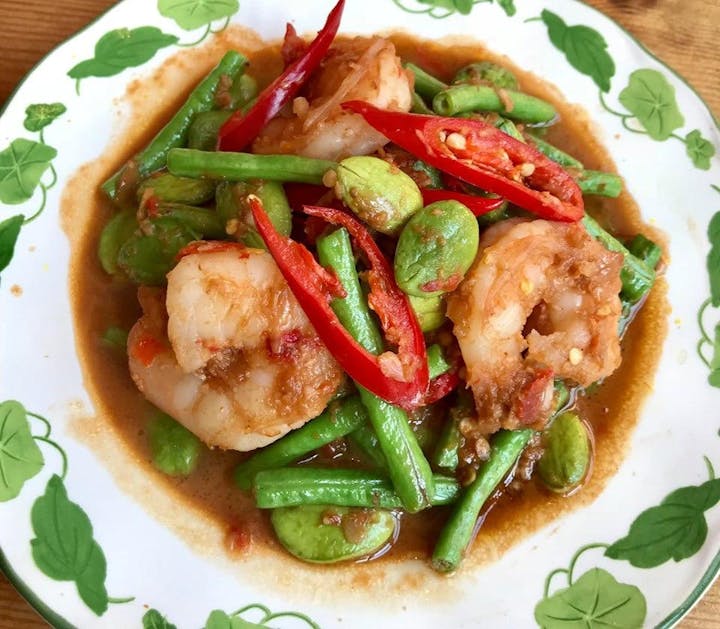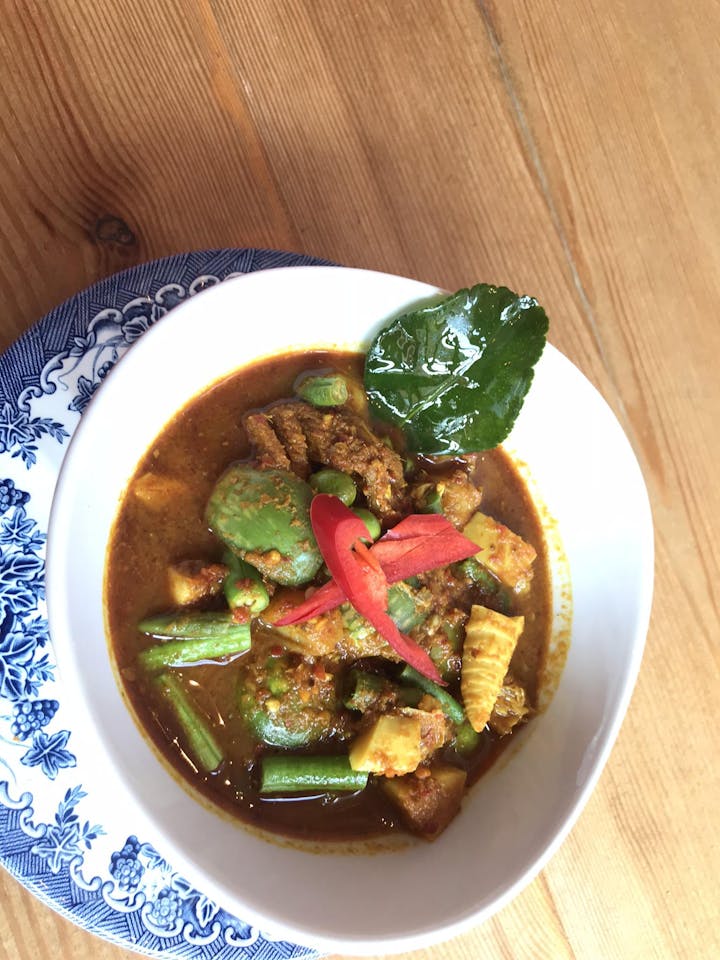 The South most famous curry