Sales Have Ended
Ticket sales have ended
You can still support the vital work of Gift of Life, helping children beat cancer. Donate now at https://www.giftoflife.eu/donate/ If you have any questions about the performance, please email us info@giftoflife.eu Thank you!
Join the charity exclusive European premiere of chekhovOS /an experimental game/ Hosted on ZeroGravity.ART Producing Sponsor .ART
About this event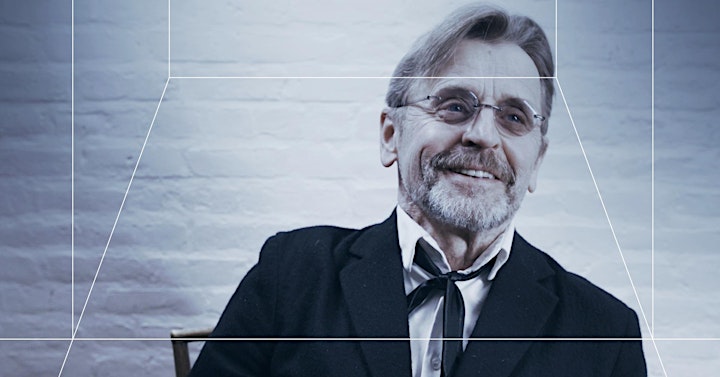 Arlekin Players Theatre and Cherry Orchard Festival Foundation co-present: chekhovOS /an experimental game/, the latest workshop from Arlekin's Zero Gravity (zero-G) Virtual Theater Lab
This performance will be hosted on zerogravity.ART.
Starting at 18:00 BST (20:00 Moscow), the performance will be followed by a live talkback with members of the cast and creative team.
An Interactive Virtual Theater Experience starring Jessica Hecht and Anna Baryshnikov, Anna Bortnick, Darya Denisova, Jeffrey Hayenga, Melanie Moore, Nael Nacer, Mark Nelson with Mikhail Baryshnikov as Anton Chekhov
All the funds raised from the charity performance will benefit Gift of Life, celebrating 10 years of helping children beat cancer.
We kindly ask for a suggested donation of £20.
All donors giving £50 or more will be automatically entered into a draw to win a special gift autographed by Mikhail Baryshnikov.
If you can't join the performance but would like to support Gift of Life, you can make a donation at https://www.giftoflife.eu/donate/ and help children beat cancer
chekhovOS /an experimental game/ is an experiment in development by Arlekin Players Theatre's founder and director Igor Golyak, who has been a leading innovator of virtual theater since the start of the pandemic. Adapted from Anton Chekhov's The Cherry Orchard and drawing from recordings of Chekhov's letters and dreams, this interactive online theater experience accesses the operating system behind both Chekhov's computer and the world in which his characters live, searching for happiness. The work was developed and filmed, in part, at Baryshnikov Arts Center in January with strict adherence to COVID health and safety protocols.
chekhovOS /an experimental game/ is a work-in-progress created during the pandemic, a way for artists to work through the themes of the play, the encroaching virus, and a moment of change in the world around us.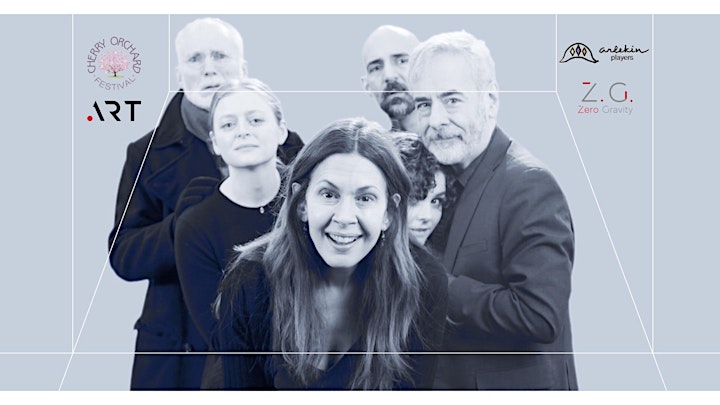 "The Post-pandemic theater has to reexamine and reimagine itself. Through this experiment we are finding out how humankind can find each other in the virtual while continuing to treasure the in-person encounter, which makes for a new kind of site-specific theatre," says Igor Golyak. ""And I find myself in constant dialogue with The Cherry Orchard—during a time of loss and recovery, it helps us explore connection, transition, loss, and the human yearning for happiness. We are grateful to our co-presenters for sharing this internationally with a broader audience and for the opportunity to do so on the incredible .ART platform. It is thrilling to be developing work in this new genre with these visionary partners."
This experimental sharing constitutes Phase One of a larger hybrid (live/virtual) chekovOS project in development for 2022, and was made possible with generous additional support from producing sponsor .ART, ArtsEmerson, Baryshnikov Arts Center, BroadBand Collaborative, Cherry Orchard Festival Foundation, Fooksman Family Foundation, Meghan Coleman, Robin Hanley, ZiphyCare, gifts from Arlekin's Zero Gravity Kickstarter Campaign and Aximmetry Technologies Ltd., the official software provider for Arlekin's Zero Gravity Lab.
Please support the vital work of Gift of Life, helping children beat cancer
https://www.giftoflife.eu/donate/