Description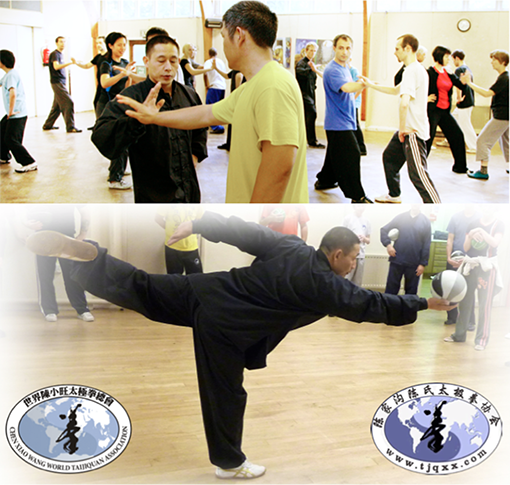 Don't miss this rare opportunity to train with the dynamic Master Chen Ziqiang on his only visit to London in 2017, where he will conduct a two part seminar at Tai Ji Circle in Chen Taiji Ball (8 May) and Tui Shou, Push Hands Training (9 May).
8 May: Chen Taiji Ball – Used to strengthen and condition the body The Chen Taiji Ball training is a method to increase strength and power training in traditional Chen Taijiquan, a basketball filled with sand of different weights can be used for practice in the style's classic spiralling, twining movements. The sequence takes about 4 minutes to practice and over time helps to train the 'dantian' in leading body movement.
9 May: Chen Taijiquan Tui Shou – Push Hands and Applications training Master Chen's second seminar will be in Chen-style Push Hands practice, which is his specialism, and for which he is renowned worldwide.
The son of Grandmaster Chen Xiaoxing, Master Chen Ziqiang is a 20th generation direct descendant of the Chen Family Taijiquan, and is the Chief Coach of the renowned Chenjiagou Taijiquan School and a tai ji champion in China.
We will be getting some practice balls to use, please email us to let us know if you want us to provide you with a ball, it will be first-come first served.
Suitable for those with tai ji experience
Times: 18:30 to 21.30
Seminar fee in advance through Evenbrite plus fees:
2 session fees: £90.00
1 session fee: £50.00
Islington Chinese Association
21 Hatchard Road, London N19 4NG
Archway underground or Upper Holloway (Rail), walk or bus down Holloway Rd, to Marlborough Rd and walk up, left to Hatchard Rd
email queries to Chris: info@taijicircle.com
Images with thanks: Master Chen with Tai Ji Ball © Chenjiagoutaijiquan GB, Push Hands at TJC © Anders Gramer