Description
Cheshire #IWD2020
International Women's Day 2020

The global campaign theme for #IWD2020 is #EachforEqual. An equal world is an enabled one.
Businesswomen in and near Cheshire are invited to a collaborative and innovative IWD event organised by three of the leading female network leaders in the region; Sue France, Kirsty James and Tricia Peters. The event will celebrate this year's theme in a day that will include three inspirational female keynote speakers, a networking panel, welcome drinks, lunch, stalls, goodie bag and networking opportunities.
TIMINGS (subject to adjustment):

11.00 - Registration, Welcome Drinks, Networking, Stalls
11.45 - Welcome and Spotlight Introductions from our event associates, NatWest and Howard Worth
12.00-12.20 - Speaker 1 - Catherine Sandland
12.30 - Lunch served
13.30 - Networking Panel hosted by Alex McCann
14.00-14.20 - Speaker 2 - Maura Jackson
14.30 - Comfort break, Stalls & Raffle
14.40-15.00 - Speaker 3 - Salli Penni
15.00 - Thanks, Networking, Stalls & Raffle
15.30 - Close

SPEAKERS:
Catherine Sandland - Presenting Queen, presentation skills training and owner of White Hart Training Ltd
Helping busy managers &HR managers equip expert staff who are not trainers but have to train others
Maura Jackson - CEO of BACKUP (a charity supporting homeless people aged 16-25 years old)
Mutiple Award Winning CEO of Multiple Award Winning Backup North West
Sally Penni - Barrister at Law and Founder of www. womeninthelawuk.com
Practicing Barrister at Law & Founder of WITLUK, Non Exec Dir on Various Boards, Keynote speaker and Author
Speaker profiles and talk times and titles to follow.
PRICES:
1. Attendee - £34.00. Select 'Attendee' ticket type below. Includes welcome drinks, lunch, speakers, panel, stalls, goodie bag and networking.
2. Table of 10 Attendees - £325 no fees. Please email your request to: kirsty@colonynetworking.co.uk for a table of 10 including welcome drinks, lunch, speakers, panel, stalls, goodie bag and networking for x10 attendees with a discount on the single attendee ticket rate.
3. Literature - £10. Select 'Literature' ticket type below. Allows you to include your literature/offers/brochures/books in the goodie bag given to all attendees. The Literature ticket does not include the 'Attendee' ticket content and lunch which should be purchased separately below if required. Items will be required by Friday 28 February to teh address you will be given in advance. Items can not be added on the day at the event. Promotional items will not be permitted on side or main lunch tables.
4. Table Sponsor - £85 no fees. Please email your request to: tricia.cheshirebe@gmail.com for a table sponsor package including 1x attendee ticket, banner in room, table hosting and literature in all goodie bags.
5. Stall - £15 no fees. Please email your request to: tricia.cheshirebe@gmail.com for a single table stall for your business including an insert of your business literature or offers into the goodie bag. Limited availability. The Stall ticket type does not include the 'Attendee' ticket content and lunch which is required separately but is offered to stall holders at £34 with no fees and is arranged directly when you request a stall from Trish.
Any queries regarding the above ticket types and their content can be sent as a message through Eventbrite or emailed to kirsty@colonynetworking.co.uk
VENUE:
Hartford Golf Club, Burrows Hill, Hartford, Northwich, CW8 3AP.
Free onsite parking.
NOTES:
Pre-booking only

Ladies only please
No sector or geographical restrictions
No limit per company

---
EVENT ORGANISERS:
Creative Connecting in Cheshire (Sue France)
Cheshire Business Events (Tricia Peters)
Colony Networking (Kirsty James)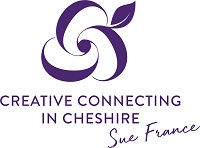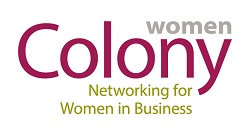 EVENT ASSOCIATES: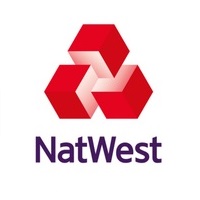 Organiser of Cheshire International Womens Day #IWD2020 - 4 March 2020
Colony Networking is a business networking group set up in 2010 offering PAYG and membership-based networking and workshop events for male and female business owners based or trading in the Liverpool-Warrington-Manchester corridor who prefer a less formal environment that is friendly and supportive to growth.
The group comprises the brands Colony Networking and Colony Women. We also manage Lymm Business Centre and co-host LinkedInLocal Warrington and Manchester. Events run in Lymm, Warrington, Newton, Liverpool, Chester and Manchester.
All Colony events include both open and structured networking which is friendly and welcoming to both new and experienced networkers. In addition, our events also include either a talk from a business speaker on a generic business topic, a business panel or a structured business activity such as speed networking, a workshop or group discussion.
Colony runs monthly and quarterly events with varying content in order to appeal to different audiences and to keep the business networking process fresh and inspiring. Examples of previous events include drop-in informal sessions, speed networking, presentations from keynote speakers, workshops and seminars, and the Warrington Business Expo. Events cost £10-25 depending on the format.
The objective of The Colony Networking Group is to enable businesses of all sizes and structures based or trading in Cheshire, Manchester, Lancashire and Merseyside to network in a friendly and relaxed environment and to provide information, support, and contacts that can facilitate growth and promote success. By keeping business local and looking out for fellow business owners, we can all contribute towards a thriving local business community and achieve 'Success in numbers'.
http://www.colonynetworking.co.uk/
Tel: 0844 504 6627
Email: info@colonynetworking.co.uk