Description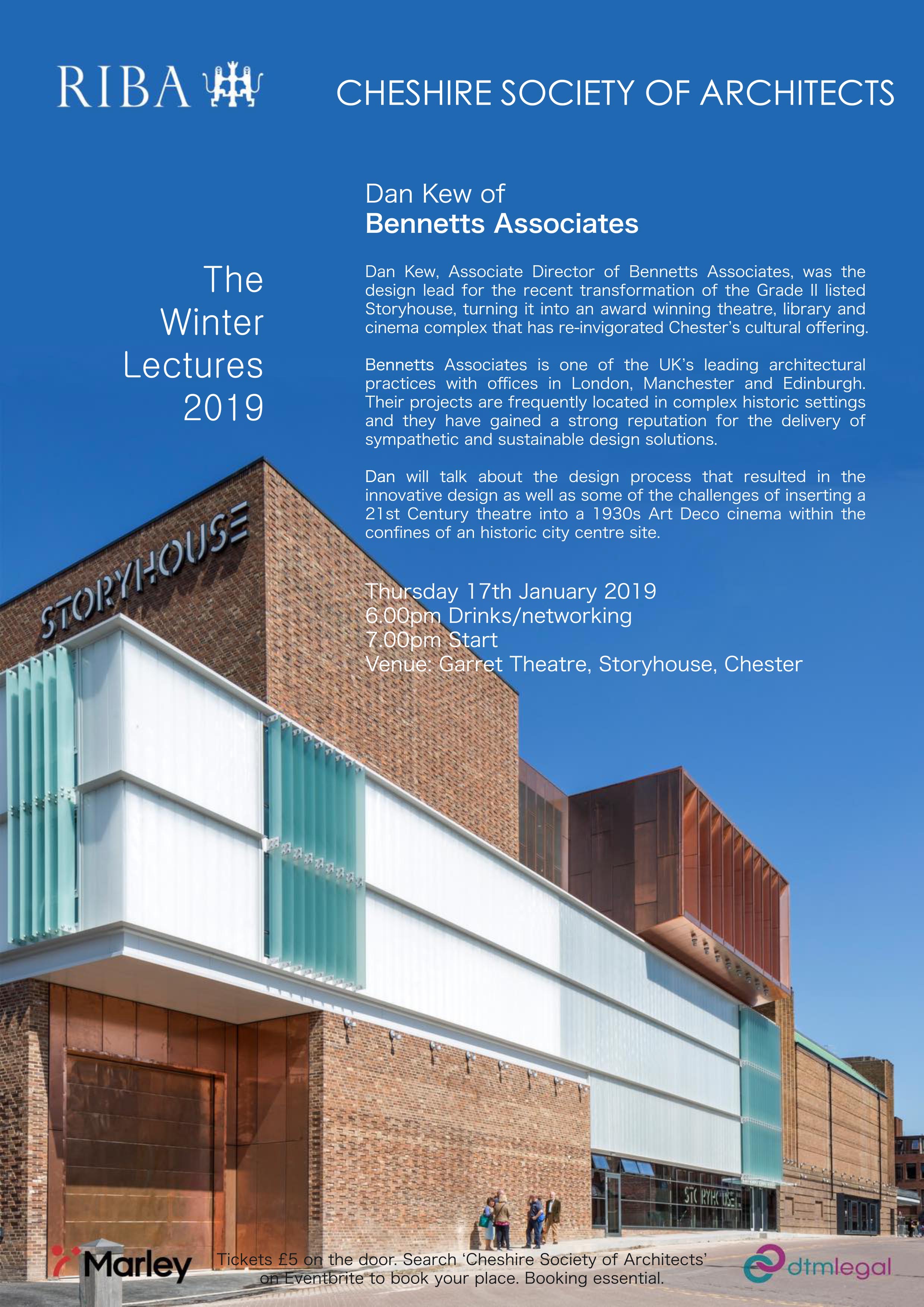 Cheshire Society of Architects Winter Lecture Series 2019
For our first lecture of the 2019 series Dan Kew of Bennetts Associates will be coming to discuss their work, including their award winning design for the transformation of the Grade II listed Storyhouse, in which this event is hosted. The lecture will focus on their design process that resulted in the innovative design as well as some of the challenges of inserting a 21st Century theatre into a 1930s Art Deco cinema within the confines of an historic city centre.
Bennetts Associates is one of the UK's leading architectural practices with offices in London, Manchester and Edinburgh.
The event will include networking and discussion opportunities and will be open to all. We anticipate a varied audience including councilors, officers, developers, local businesses, special interest groups as well as design professionals.
The lecture and debate will commence at 7.00pm with drinks reception in the Garret Bar from 6.00pm. Please note that while place reservation is free via eventbrite, there will be a £5 admission charge on the night to help cover costs. If, having registered, you are unable to attend, we would be grateful if you could let us know by emailing cheshiresocietyofarchitects@gmail.com