We'll be getting merry at our Christmas get-together just a stone's throw from the London Chess Classic - and you're invited!
About this event
Tickets are FREE
Drop in any time to meet IMs, GMs + the Chessable team
Maybe we'll get some VIP face-offs going
And a few giveaways...
You're invited to Chessable's Merry Chessmas Party. This year we're toasting Chessmas 2019 at the Hand and Flower in Kensington Olympia - right opposite the London Chess Classic.
It's won't be formal evening - so pop in any time. And if you're playing in the Classic, come on over and show us your game over a beer.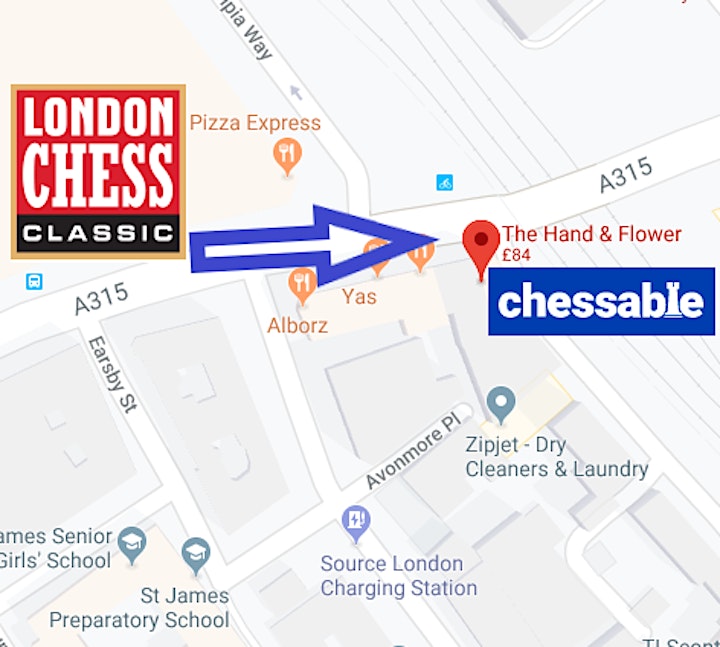 We've invited the great and the good of the chess world, and we hope some recognisable names and faces will be there.
GM Simon Williams and IM Christof Sielecki will be on hand, plus a few more of our authors such as GM Alex Colovic - and it'll be your chance to quiz them on lines or challenge them to a game.
Here's last year's meetup:
This year proceedings will be more informal. But who knows, it's a Grand Chess Tour rest day so maybe even a Super GM will turn up?
We can't promise that, but we do know it's Vishy's favourite pub and he often goes there.
Tickets are a free and only so we get an idea about numbers - but please get one to indicate that you're coming. We'll be upstairs in the pub's function room.
So come on over and meet the team at our annual pub meetup.