Chester & North Wales - Bitcoin and other disruptive Blockchain applications. What's it all about?

Tuesday, 15 May 2018 from 18:00 to 20:00 (BST)
Event Details
6:00pm Arrival and refreshments (tea, coffee, sandwiches & biscuits) in the fabulous setting of Gladstone's Library
https://www.gladstoneslibrary.org/contact/contact-gladstones-library/how-to-find-us
6.30pm: Matt Lucas, Global Blockchain Engagement Expert, IBM. - "New Transformative Blockchain Applications"
Blockchain is a shared, replicated ledger whose application is quickly turning out to be much wider than cryptocurrencies. There are changes coming that will be blow your mind. Will they threaten the existence of many traditional businesses and be the growth engine of others?  How did it all begin in 2008 with Satoshi Nakamoto? How is it providing the foundation for exciting new generation business process applications? What are those applications? Which sectors could be the winners and which the losers? If you want to gain some insights as to who and what may be the Blockchain equivalent in 10 years of recent arrivals like Amazon and eBay with multi-billion £ valuations then is this an opportunity you can't miss.
7.00pm:   Matthew Buck, Director of Technology and Investment, Blockchain Capital Ltd - "Bitcoin and other crytocurrencies"
One of those applications, and possibly the best known one, is cryptocurrency. So having set out the broad picture in Matt's talk, this one will focus on this topic. What are crytocurrencies? Why should  I get some, where can I get some and how can I spend it?  How have crytocurrencies like Bitcoin evolved in the last 10 years? Are they here to stay, or a dangerous wild west investment bubble that could burst at any time? What could the crypotcurrency sector look like in 10 years time? Given that cryptocurrency transactions  bypass both government oversight and traditional banking sector payment routing mechanism, how are the they likely to react? Is it a threat to their authority and power? Finally the question you are all asking, or should be….Can I become extremely rich if I buy into a cryptocurrency now?
7.30pm: Q&A followed by Informal Networking
Close: circa 8pm
Our speakers
Matthew Buck studied Computer Systems Engineering and graduated from Liverpool John Moores University in 2005. He founded Blockchain Capital Limited after investing personally in a range of Blockchain assets in 2016. Matthew's vision was to create the UK's first regulated blockchain investment fund. He has also founded two specialised IT and Telecoms firms which provide managed infrastructures and bespoke solutions to clients across the UK. Matthew is a Microsoft Certified Systems Engineer and Blockchain evangelist.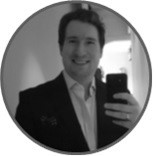 Matt Lucas is a technologist with over 20 years of industry experience is part of IBM's Global Blockchain Engagement Team and is  considered to be a world-wide expert who has helped clients understand and adopt blockchain technologies. He spends most of his time talking to clients, either one-on-one or to larger audiences.  He is keen to teach and motivate the next generation of computing professionals, and having been a STEM ambassador, he has worked with teaching institutions from primary schools to universities.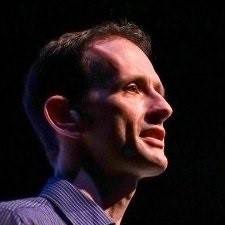 Save This Event
When & Where

Gladstone's Library
Glynne Room
Church Lane
CH5 3DF Hawarden
United Kingdom


Tuesday, 15 May 2018 from 18:00 to 20:00 (BST)
Add to my calendar
Organiser
BCS, The Chartered Institute for IT
We are all responsible for ensuring technology-led change is safe and positive for everyone in society. At BCS we're committed to meeting this responsibility under royal charter.
That's why we set the highest standards of professionalism and best practice in the industry, share knowledge, and develop skills and capability tuned to our evolving digital world.
We've been supporting the technology industry since 1957 and our 73,000-strong membership spans 150 countries. Every member actively promotes IT professionalism and we provide them with career development opportunities and bring the community together to address the professional, ethical and economic challenges facing technology today.
Chester & North Wales - Bitcoin and other disruptive Blockchain applications. What's it all about?