Description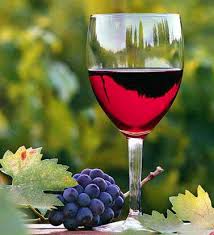 Join a small group of wine and food lovers for our Spanish Wine Dinner celebrating wines from "Araex".
When it all started back in 1993, ARAEX was a group of wineries from Rioja Ala­vesa, one of the most iconic wine areas in Spain and at that time it had been decided that everyone, no matter where in the world, should be able to try Spain's premium wines: The aim was to spread the message of quality and innovation, a vision of the future and trust in a great product.
in 2010 a new range of wines was launched by internationally renowned Oenologist Michel Rolland and Spanish wine entrepreneur Javier Galarreta.
This is the first time Michel Rolland's name appeared on a wine brand with the goal of making singular wines that retain the character of the region with an appeal to the international palate.
The Rolland & Galarreta selection is an exclusive range of Spanish wines from top three regions: Rueda, Rioja and Ribera del Duero.
"By putting my name on the Rolland Galarreta brand, I hope to capture the essence and passion of Spain, both past, present and future," says Rolland.
The evening hosted by our Head Sommelier and a representative from the vineyard, takes place in the Wine Room and is limited to just 16 guests. Enjoy an aperitif and canapé reception, followed by a four course dinner with paired wines.
Non-residential £95 per person Includes: aperitif & canapé reception, four course dinner with wine pairings, coffee and chocolates.
Menu

CANAPÈS IN THE LOUNGE
VILLA CONCHI BRUT SELECTION NV
VILLA CONCHI EXTRA BRUT IMPERIAL NV
***
OCTOPUS CARPACCIO
PRESERVED RED PEPPER, BBQ PRAWNS

RUEDA, ROLLAND & GALARETTA VERDEJO, 2013
***
SWEET AND SOUR GLAZED SWEETBREADS
COMPRESSED PINEAPPLE, ASIAN GREENS
RIBERA DEL DUERO, ROLLAND & GALARETTA TEMPRANILLO, 2012
***
ROAST FILLET OF BEEF
YOUNG LEAF SPINACH, FONDANT POTATO, BONE MARROW,
CAPERBERRIES AND RED WINE SAUCE
RIOJA, BAIGORRI GARNACHA NEGRA, 2013
***
BAKED CHEESECAKE, PASSION FRUIT, LYCHEE SORBET
RIOJA, BAIGORRI RIOJA BLANCO, 2016
***
TEA, COFFEE, CHOCOLATES
Dress Code: Smart/Casual (jackets preferred for gentlemen)