Description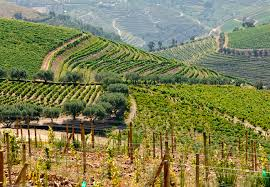 Join a small group of wine and food lovers for our October wine dinner, celebrating Rousillon, Maury Wine (South of France).
Domaine De La Coume Du Roy was founded in 1850 and it has since been managed by six generations of the same family. In 1998, Agnès and Jean-François Bachelet (Agnes will be hosting the dinner) took over the family estate and their primary concern has been to preserve the heritage and to respect the traditions of their vinicultural forebears. Their great-grandfather, Désiré Esteve, began the tradition of laying down the birth year vintage of each of his descendants and today the history of his family is reflected in the labels of the precious old bottles of Coume Du Roy Maury that date back to 1925. Indeed, the 1932 vintage still resides in its original cask. The 25 hectare Domaine De La Coume Du Roy sits on the black schist soils of Maury in the heart of the Agly valley, between Corbières and the Pyrenees. Approximately 80% of the vineyards are planted with Grenache Noir and Blanc for the estate's famed, sweet Grenat ("Garnet"), Tuilé ("Tile" or brick-coloured) and Blanc ("White") Maury wines.
The evening hosted by our Head Sommelier and representative from the vineyard, takes place in the Wine Room and is limited to just 16 guests. Enjoy an aperitif and canapé reception, followed by a four course dinner with paired wines.
Non-residential £95 per person Includes: aperitif & canapé reception, four course dinner with wine pairings, coffee and chocolates.