Chichester Networking Group - May Meeting

Wednesday, 17 May 2017 from 18:30 to 20:30 (BST)
Event Details
Supporting Thought Leaders with Leadership Super-Vison

Thought Leaders have the power to persuade the status and authority to move things in a new direction and the credibility to implement real progress and widespread innovation.

This might describe many people in your own organisation. This might even be you. Research tells us that the higher up in the organisation you are, the less direct management support there is.

This begs a question, "Where do leaders go to discuss what is on their mind? How do they know if they are leading ethically and appropriately? "What happens when things go wrong and who do they turn to?"

Coaching Supervision (Super-Vision) has emerged over the past few years as being an absolute essential aspect of being a professional coach. Peter Bluckert describes Supervision as "A structured formal process for coaches, with the help of a coaching supervisor, to attend to improving the quality of their coaching, grow their coaching capacity and support them in their practice. Supervision should also be a source of organisational learning".

But what about Super-Vision for Leaders? As businesses continue to work within a structure of Volatility, Uncertainty, Complexity, Ambiguity (VUCA) the importance of leaders to have an external, unbiased, professional to talk these things through with is even more essential. This differs from having a coach who's focus is on goals, targets and business benefits. Super-Vision focuses on the individual and their wider network of clients and stakeholders.

Super-Vision helps leaders to Stop, Think, Reflect on their leadership practice and to work with a professional and qualified supervisor to help them work through complex situations around boundaries, ethics and decision making.

Join us on 17th May to discuss in more detail what this means for you and your organisation. Discover exactly what Super-Vision is and how it differs from Coaching and other talking therapies.

You may not be a Thought Leader but you may be working with Thought Leaders. What are the challenges you have and how might you use these skills when working with others?

If time allows we would like to give you a short demonstration of how a Leadership Super-Vision session might look and sound like.

Profile: Sue Noble
Management / Leadership Facilitator
Executive Coach & Coaching Supervisor
www.noblelearning.co.uk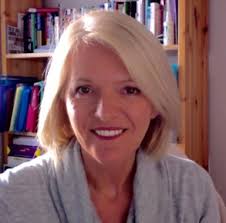 Before starting on her self-employed journey, Sue had 20 years experience within local government as an HR Adviser and moving on to Management and Leadership Officer where she realised her interest and passion for coaching. Sue was instrumental in introducing management coaching within the council at that time for which she won a Coach of the Year Award.

In 2007 Sue was ready for change and a challenge and left the security of local government to set up her own training and coaching business. This transition enabled Sue to work with a variety of large and small, private and public sector business providing training and coaching to managers and leaders.

For the past 10 years Sue has built up a successful business focusing on developing managers and leaders in management coaching skills and emotional intelligence. Sue is accredited with two leading awarding bodies and designs and delivers qualification courses in both coaching and leadership.

Over the past 10 years Sue has undertaken an extensive period of self and professional development recently leading to an ILM Level 7 in Executive Coaching and a Diploma in Coaching Supervision.
Sue has recently volunteered as a coach and coaching supervisor with the Olive Tree, a cancer support centre in Crawley.

Supporting Though Leaders with Leadership Super-Vision
The University of Chichester is delighted to be working in partnership with CIPD Sussex and has sponsored the rooms and refreshments for this event.  
On Arrival:
Parking - drive through the campus on the only road and car parking is at the rear of the campus. Walk back to the main reception and report to main reception (the Support and Information Zone - SIZ) where you will be escorted to the room.
This event is free of charge for CIPD members, although booking is essential. There is a charge of £25 for non-members. (please note that refunds will not be issued less than 10 days prior to this event). 
Professional photography and video production may be taking place at the event, and these images may be used on future promotional materials for CIPD. Please note that by attending the event, you are giving your consent for your image to be used on any CIPD promotional materials.
When & Where

Chichester University
Chichester Campus,
Committee Room 2, College Lane
PO19 6PE Chichester
United Kingdom


Wednesday, 17 May 2017 from 18:30 to 20:30 (BST)
Add to my calendar
Organiser
CIPD Sussex Branch
Welcome to the events page of the Sussex Branch of the CIPD, the professional body for HR and people development.
Below you will find all the events we are currently taking bookings for. Places are booked on a 'first come, first served' basis so do book your place using the links below. A waiting list will operate once events are fully booked.

The CIPD's purpose is to champion better work and working lives by improving practices in people and development for the benefit of individuals, businesses, economies and society. The CIPD is incorporated by Royal Charter and is a registered charity.

Here at Sussex Branch we have over 3750 members and we cover both East and West Sussex. We are currently the 8th largest branch in the country out of 52 branches.  Our commitment to you as a Sussex Branch member is to be here for you throughout your professional journey:

• Facilitating local networking opportunities
• Organising great value continuing professional development
• enabling the sharing of knowledge and experience with other people professionals

and above all here for you locally as your life long career partner.

We look forward to seeing you one of our face to face meetings very soon and we would also love you to sign up to our email updates, and join our Linkedin Group (CIPD Sussex Group) so you can network with other branch members, share news and views and stay in touch with Branch activities.
See below for all the events you can currently book for.
Chichester Networking Group - May Meeting