Child and Teen Anxiety - The Parents' Toolkit
About this Event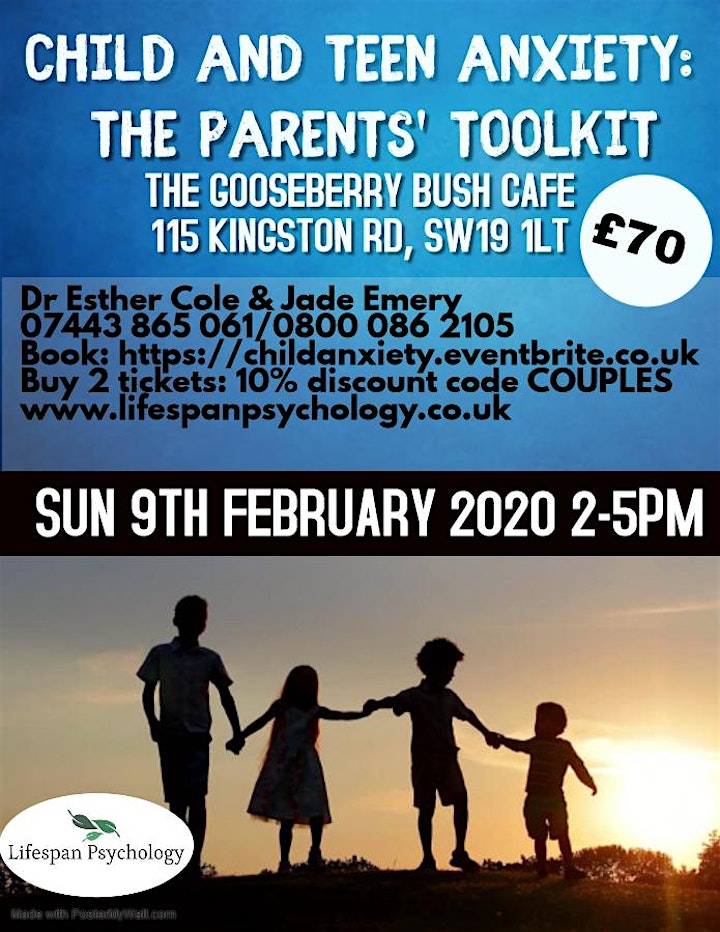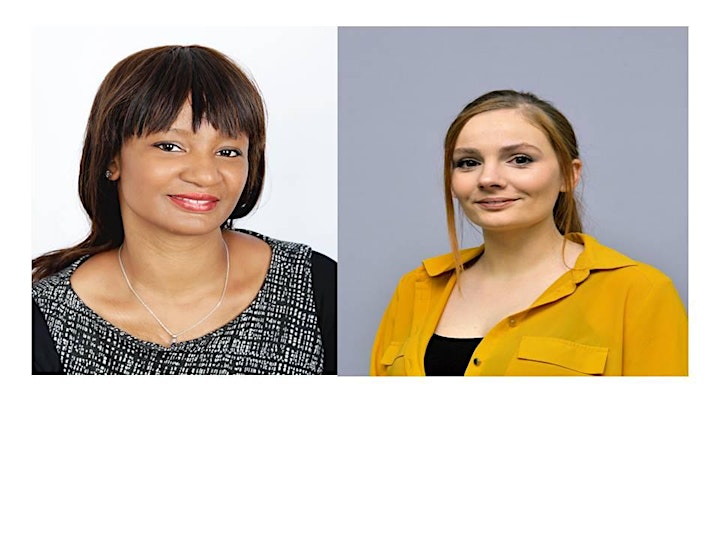 20% OFF CODE - TWENTYOFF. Are you worried about your child? Do they seem less confident at school? Maybe they experience separation anxiety, problems sleeping at night and come in your bed, or wet the bed. Are they worried about body image, social media presence or friendships? Do they have phobias and fears of things like spiders or feel compelled to wash their hands a lot? If so, this workshop is for you...
We are parents ourselves and know first-hand how upsetting, challenging and worrying it can be when our children experience anxiety. We feel responsible and as though we could be doing better. It's difficult to know the best thing to do: do we reassure and protect them or encourage them to face their fears? We talk from our own personal and professional experience.
Session includes:-
1. Age appropriate fears
2. Storytelling and narratives
3. The Window of Tolerance
4. Cognitive Behavioural Therapy
5. Working with rewards and confidence building
6. How to cope with worries
7. Relaxation and visualisation
8. Panic attacks, OCD, trauma and generalised anxiety
And lots more...
At Lifespan Psychology, we tailor-make a range of therapies to the child and family in East London, Mayfair and Wimbledon. Call us for a free 15 min consultation: Www.lifespanpsychology.co.uk
TESTIMONIAL
"Even a year after completing sessions, I think we have made really great progress. We learnt to encourage and praise our son more. He has transitioned into the new school year very well and appears far more happier and as a result. Thanks Esther!"
ABOUT THE ORGANISERS
Dr. Esther Cole is Clinical Director & Clinical Psychologist at Lifespan Psychology. Esther worked in the NHS for 12 years and started Lifespan Psychology in 2017. Esther is expecting her third child and is the pround mother of two children aged two and six. She is also co-editor of: "Psychological Therapy for Paediatric Acquired Brain Injury: Innovations for Children, Young People & Families" (Jim, J. & Cole, E. 2019. London: Routledge).
Jade Emery is an Assistant Psychologist at Lifespan Psychology. Jade is passionate about supporting people's mental health and is currently working part-time as a Mental Health Support Worker at one of Europe's leading behavioural care and rehabilitation clinics.
Jade is the proud mother of a seven year-old girl, and also has a Level 3 Qualification in Childcare Learning and Development; and over ten years' experience working with children and vulnerable adults, from a diverse range of backgrounds in a variety of settings.