Description
What was it like to be a child in Nazi-occupied Europe? This exhibition shows the diversity of children's experiences, using some of their contemporary essays and testimonies.
The exhibition will be on display from Monday 12th February to Sunday 11th March.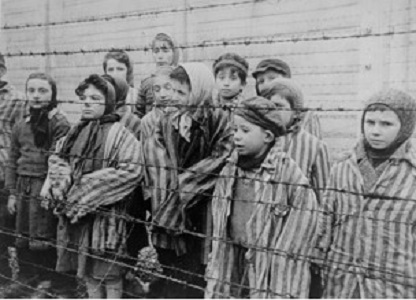 Image: United States Holocaust Memorial Museum, courtesy of Belarusian State Archive of Documentary Film and Photography.

Dr Beate Muller, Lecturer in German History at Newcastle University, will run one-hour tours for the public and community groups on:

Mon 12 Febuary, 1-2pm
Wed 7 March, 5-6pm
Sun 11 March, 2-3pm

Places are FREE but advance booking is advised.

Schools may book in for a 90 minute educational programme. For details, see http://teaching.ncl.ac.uk/childrenunderthenazis/ or contact Dr Beate Muller (email: beate.muller@ncl.ac.uk)