Description
On Friday 9th March at 6.30pm, come and join author/illustrators Sarah Finan, Karl Newson and Anuska Allepuz in Heffers Children's department as they celebrate the launch of their new books Erik The Lone Wolf and A Bear is a Bear (except when he's not).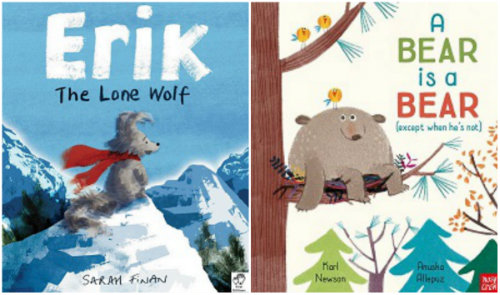 The launch is free to attend but booking is essential to be guaranteed entry; please reserve a place through this page, by calling 01223 463200 or in person at Heffers bookshop.

If you are unable to attend but would like to request a signed copy, please send an email via the 'contact' button on this page.