Description
We are delighted to welcome back Maria Sproulle who will be reading from her new book Max and Milky Make It To Mars.

Join Professor Boggle and his talking cat Humphrey for some fun activities: designing a space ship, creating a martian, drawing pictures and writing stories about Max and Milky's next voyage into outer space!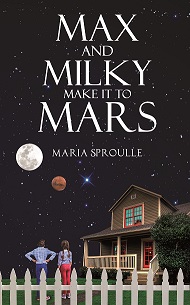 Timings are 2pm-3pm. The event is free to attend but booking is required to be guaranteed a place at the activity table. Tickets can be booked through this page or by calling the Children's department on 01223 463214.