Description
On Wednesday 28th February at 6.30pm we are delighted to welcome local authors and illustrators Melissa Castrillion, Nina Laden, Alina Surnaite and Nicola Kent who will be celebrating the launch of their new books Yellow Kayak, I Love You Bunny and The Strongest Mum.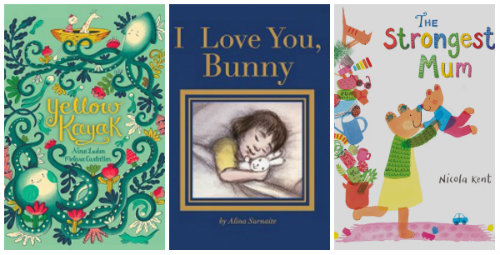 The launch is free to attend but booking is essential to be guaranteed entry; please reserve a place through this page, by calling 01223 463200 or in person at Heffers bookshop.

If you are unable to attend but would like to request a signed copy, please send an email via the 'contact' button on this page.