Description
On Wednesday 18th September at 6.30pm, join Petronela Dostalová and Rob Ramsden at Heffers as they celebrate the launch of their new books The Thing(s) and We Found a Seed.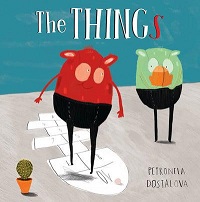 Thing leads a simple life with its friends, Cactus and Moose the Shadow Puppet... until the day Thing sees Other Thing through the telescope! How will Thing react, and what will happen when Moose the Shadow Puppet suddenly disappears? A quirky story about how generosity, understanding and tolerance can lead to true friendship.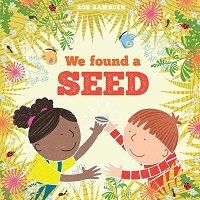 A little boy and girl find a seed, and decide to keep it safe. They play with it but it doesn't grow. What must they do to make it grow, and what will happen when it flowers and dies?
The launch is free to attend but booking is essential as spaces are limited. Tickets can be booked through this page, by calling 01223 463200 or in person at Heffers bookshop.
Like this? See a full list of our forthcoming events by clicking here.