Description
Bestselling author of The Goldfish Boy and The Light Jar, Lisa Thompson is back!
Join her in the children's department as she signs copies of her new book The Day I Was Erased.
One day, while looking through Reg's mysterious cabinet of curiosities, Maxwell finds himself erased from his life: it's as if he'd never been born. At first, being able to walk around without being yelled at is great, but Maxwell starts to miss his old life, and, if he'd never existed, then he wouldn't have swooped Monster out of the path of that car… Is there a way to reverse the erasure and save the day once more? A story of family, friendship and finding your place in the world.
Free tickets for this event can be booked through this page, by calling 01223 463200 or in person at Heffers bookshop.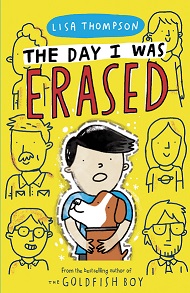 Please note, Lisa will only be signing books purchased from Heffers.
Like this? See a full list of our forthcoming events by clicking here.