Description
On Wednesday 25th September at 6.30pm, join Katie Brosnan and Roxana de Rond at Heffers as they celebrate the launch of their new picture books Keith Among the Pigeons and Milo and Monty.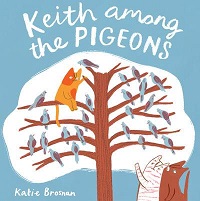 Keith is a cat, but he'd rather be a pigeon. He loves to watch them and learn their ways, but they won't let him get too close. Will Keith ever make friends with the pigeons and learn how it feels to be one? Will he ever find out who he really is and feel comfortable just being Keith? A warm and funny story about identity and accepting yourself for who you are.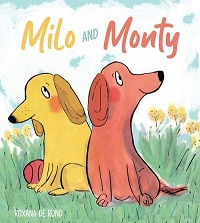 Milo and Monty are very different dogs. Monty enjoys hugs and noisy playtimes, but Milo prefers to avoid people and hide in a cosy, quiet space. One day, during a family reunion, Milo finds cousin Henry is hiding in his special space. Like Milo, Henry finds hugs uncomfortable, dislikes loud noises, and has a favourite toy that he takes everywhere. A heartwarming story about family and the small changes we can make to accommodate the needs of others.
The launch is free to attend but booking is essential as spaces are limited. Tickets can be booked through this page, by calling 01223 463200 or in person at Heffers bookshop.
Like this? See a full list of our forthcoming events by clicking here.