Description
On Wednesday 8th May at 6.30pm, join Melissa Castrillón, Dominika Lipniewska, and Bethany Christou at Heffers as they celebrate the launch of their new books Mighty Min, In The City and Slow Samson.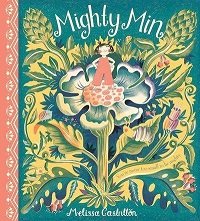 Deep in the garden, one very tiny girl is about to go on a huge adventure. Step inside Min's magical miniature world, and discover that you're never too small to be mighty! Min dreams of being as brave and adventurous as her equally tiny aunts, but she's sure that will never happen. Then one night, an owl whisks her away on an extraordinary adventure, and Min discovers how brave and resourceful she really is.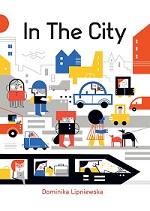 Get ready to explore the city! Dominika Lipniewska takes us on a magical journey through a day in the life of a city. With bold and distinctive graphics and lots of detail for children to explore, In the City covers every aspect of the features one is likely to find in cities throughout the world – from buildings of every shape and size, the many different modes of transport, bustling market places, parks and zoos and all the different people one is likely to find in the city.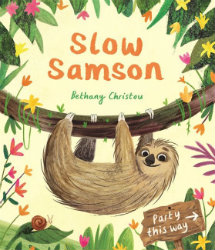 Everyone likes Samson the sloth, and he gets lots of invitations to parties. The problem is that he's far too slow to ever get there on time. When Samson finally makes it to the celebration the cake is eaten and the party games are finished. Luckily Samson's resourceful friends have a plan!
The launch is free to attend but booking is essential as spaces are limited. Tickets can be booked through this page, by calling 01223 463200 or in person at Heffers bookshop.
If you are unable to attend but would like to request a signed copy, please send an email via the 'contact' button on this page.
Like this? See a full list of our forthcoming events by clicking here.