Description
On Wednesday 26th June, join author/illustrators Jenny Duke, Nicola Killen and Federica Muià as they celebrate the publication of their new books Where Did You Go Today?, My Name is Bear and I Need a Plan.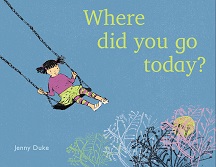 A visit to the local play area becomes an exciting adventure thanks to the transforming powers of a child's imagination. Familiar landscapes turn into exotic and mysterious worlds to discover and explore.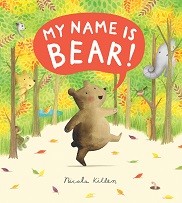 Bear can't wait to introduce himself to his new neighbours because he thinks he has the best name in the world! But when he learns his neighbours' names he can't stop laughing and his comments become more and more rude! Will Bear ever learn some manners?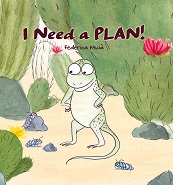 A little lizard is the only one who can't enjoy playing outside in the sunshine because he is prone to sunburn. To tackle his dilemma, he comes up with a plan, selects materials, prepares, then performs a series of experiments, showing that with perseverance and determination, any problem can be solved.
The launch is free to attend but booking is essential as spaces are limited. Tickets can be booked through this page, by calling 01223 463200 or in person at Heffers bookshop. Please note this is an informal, celebratory event, not a seated talk; a limited number of chairs will be available.
Like this? See a full list of our forthcoming events by clicking here.