Description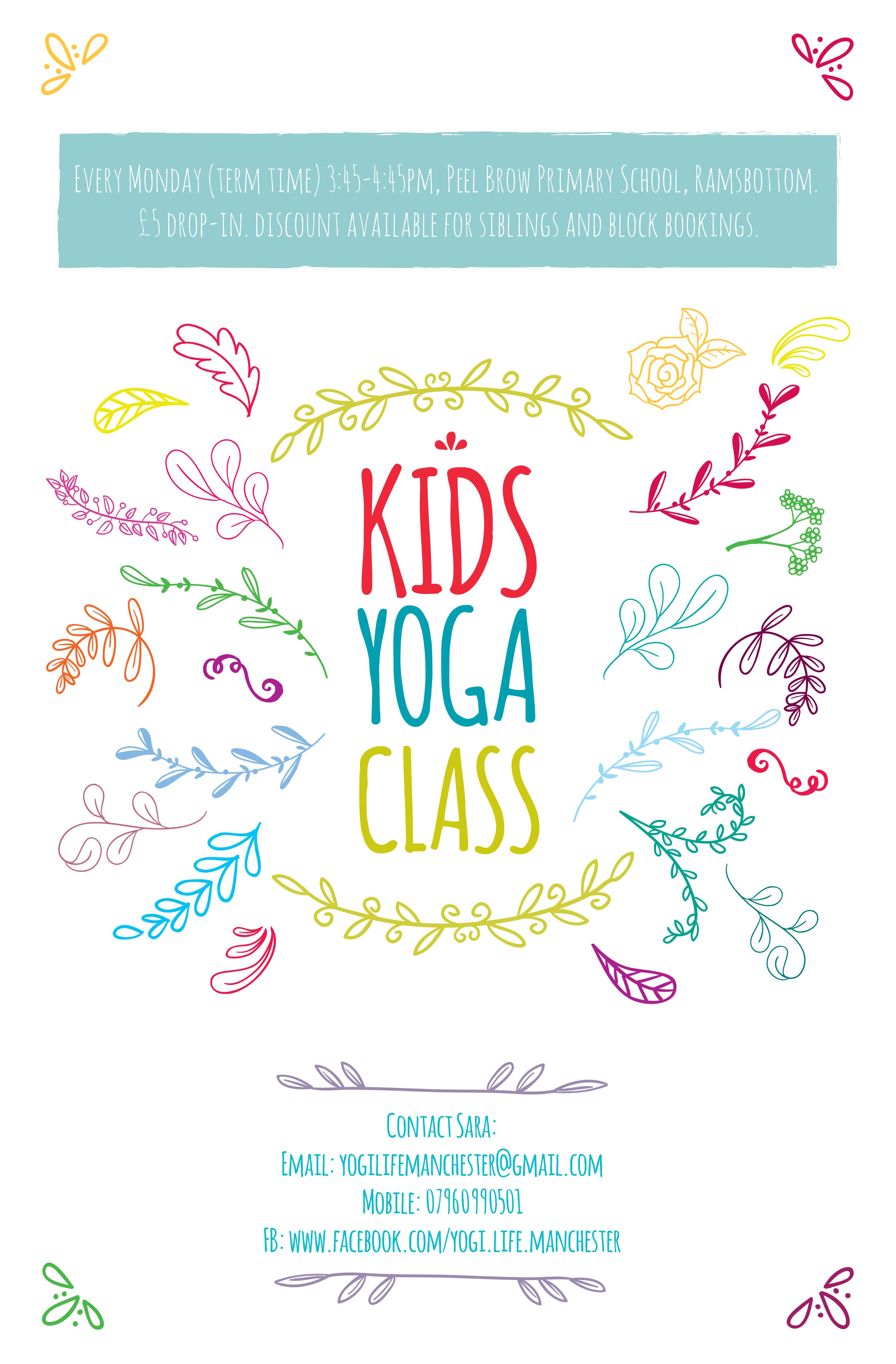 Why Yoga?
Encourage whole brain learning

Relaxation

Develop communication skills

Boost self-esteem

Cooperation and collaboration with peers

Reduce stress and tension

Develop awareness of self and others

Build physical strength and flexibility

Improve coordination and balance

Expressive, non-competitive movement


Why Mindfulness?
Mindfulness encourages awareness on a physical, emotional, social and spiritual level in all children. This is achieved through a range of age-appropriate activities including games, meditation, visualisation and discussion-based sharing of experiences and feelings.
Why us?
We are a well established and popular local yoga class with children varying in ages from 4 - 11 years old.
We have the benefit of a large hall space, all equipment is provided including mindful art and craft resources.
We encourage children to be themselves and to know that every part of them is welcome to class.
We start all sessions with mindful art or games and then move creatively through postures or sequences inspired by specific themes or stories., play collaborative games and seek pportunities to work together before every child settles for time in relaxation.
Organiser of Children's Yoga Club
Sara has a 200hr Yogacampus Diploma and is trained to deliver yoga across the spectrum of ages, abilities and needs. Since beginning her practice in 2006 as an Ashtangi, Sara has gravitated toward approaches that compliment each individual, always promoting a work-in within a work-out.
Sara has studied intensively with yoga therapists renowned for their knowledge of yoga for women at various stages in their life cycle, including menstruation, fertility, pre and post-natal yoga as well as family sessions delivered through story-telling and somatic movement.
Sara has an extensive background in education, having been a Head of Department for Social Sciences for 6 years, a school Governor and coordinator of SMSC across the curriculum. Her training enables her to work with young people who have suffered trauma, those with special educational needs and mobility issues. Fully insured, first aid trained and DBS checked.
Training to date:
Well Woman Yoga Therapy - Uma Dinsmore-Tuli, London Nov 2017
Transforming Trauma for Young People through Yoga - Lucy Arnsby-Wilson, Oct 2017
Pregnancy Yoga - Janine Hurley, Manchester May 2017
Yoga for Fertility and Menstrual Health - Uma Dinsmore-Tuli, Manchester Oct 2016
Prana flow, Bhakti immersion - Shiva Rea, London June 2016
Children's Yoga - Janine Hurley and Chelsea Cannovas, November 2015
As well as class settings, Sara offers private sessions tailored to the needs of individual students, be they beginners or experienced practitioners.