Event Information
Location
Beijing, Zhenjiang, Suzhou and Shanghai
Description

China Summer Camp 2017
To provide people with the opportunity to experience Chinese culture in person, Goldsmiths Confucius Institute for Dance and Performance is organising a summer camp in China supported by the Hanban Headquarters, for which applications are now being received.
The summer camp will run from 16th to 29th July 2017, and participants will stay in Beijing, Zhenjiang, Suzhou and Shanghai for two weeks. The courses and cultural activities during the summer camp will be arranged by Beijing Dance Academy and Jiangsu University. These include visits to the historical and cultural attractions of Beijing, Zhenjiang, Suzhou and Shanghai, to experience the rich culture of China and to see China first-hand.
The exciting two week camp includes:
Short Chinese language courses, which are taught by experienced Chinese teachers from Beijing Dance Academy and Jiangsu University.
Chinese culture experience courses, such as; calligraphy; Chinese painting; Chinese tea show with a visit to 'tea hill'; taster course in Chinese Dance and tai chi; etc.
Meeting with Chinese students and local residents to discuss learning, life and culture sharing, and making new friends.
Visiting China's political and cultural centre of Beijing, and exploring the rich history and culture of the capital by visiting the Great Wall and the Forbidden City; Visiting the international, cosmopolitan city of Shanghai and feel its charm and customs; visiting two famous old cities in the South bank of Yangtze River (the longest river in China in) – Zhenjiang and Suzhou; having an evening cruise tour on the Yangtze River, Zhenjiang; and a tour of the ancient Guanqian Street of Suzhou. Through visits and tours, you will feel the harmonious combination of China's modern cities and its ancient culture, and the very different natural sceneries and costumes between the north and the south.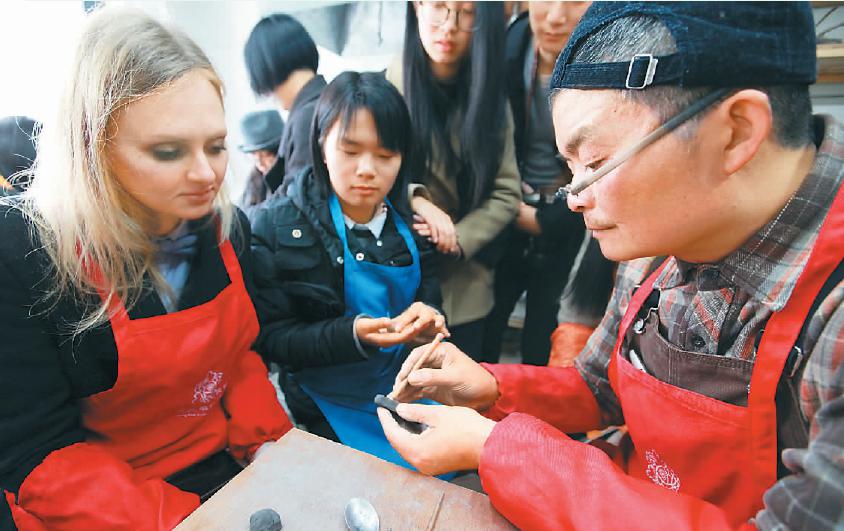 Fees
1. Expenses that applicants are responsible for:
International round-trip travelling expenses
Chinese visa application fee
Insurance
Registration fee (£30, non-refundable)
Deposit (£250, to secure your place. This will be refunded once the camp ends)
2. Expenses paid by the Confucius Institute Headquarters:
Accomodation
Transport within China
Activities
* Applicant should not have participated in the Summer Camp organised by Hanban before.
Registration deadline

The registration deadline is on 6th May 2017, by which time the registration fee and deposit should have been paid. Places are limited on a first-come-first-served basis.
More information
Email: confucius (@gold.ac.uk)
Date and Time
Location
Beijing, Zhenjiang, Suzhou and Shanghai