Launch Reception for China Week 2021, Monday the 25th of October 2021, King's College London
About this event
We are pleased to invite you to our formal Opening Reception to launch our inaugural China Week on the evening of Monday 25th of October. This event, to be held in-person at King's College London, will be a chance to gather together with the brightest minds on China for networking over canapes and drinks. During the reception we will be welcoming special guests who will present their views on their hopes for COP26 in Glasgow, looking at the opportunities for the UK and China to cooperate on driving vital action to address the impacts of climate change.
Our special guest speakers include:
Professor Shitij Kapur, Principal & President of King's College London
Shitij is the President and Principal of King's College London. Prior to his current appointment at King's, he was Dean and Assistant Vice Chancellor (Health) for the Faculty of Medicine, Dentistry and Health Sciences and interim Deputy Vice Chancellor (International) at the University of Melbourne for more than four years. During 2007 to 2016, he had been the Dean and Head of School for the Institute of Psychiatry and the Founding Executive Dean of the Institute of Psychiatry, Psychology and Neuroscience (IoPPN) at King's. During his time in Melbourne, Prof. Kapur significantly increased the educational footprint of the Faculty of Medicine, Dentistry and Health Sciences, introducing innovative models of learning, increasing both research income and impact, while doubling philanthropic support. Professor Kapur is recognised worldwide for his own research on understanding psychosis and antipsychotic treatment – with over 300 papers, which have been cited over 58,000 times. While at King's he led NEWMEDS, an international consortium of scientists from 19 institutions from 9 EU countries, which was one of the largest academic-industry research collaboration projects in its time. He has received many awards and honorary fellowships, and has had a very long distinguished career in academia.
Professor Astrid Nordin, Lau Chair of Chinese International Relations, Lau China Institute
Astrid is the Lau Chair of Chinese International Relations at the Lau China Institute of King's College London. She is also a Senior Fellow of the Institute for Social Futures (Lancaster University) and an Associate Research Fellow at the Swedish Institute of International Affairs. Prior to King's, she was a Professor of World Politics and the Founding Director of Lancaster University China Centre. Astrid has significant experience in journalism as well as in developing institutional partnerships with Chinese institutions, setting up and leading academic organisations, and collaborating on interdisciplinary projects. Some of her research areas include critical approaches to war and security, Chinese international relations and cultural governance, and theories of politics and international relations.
The reception will be held on the Strand Campus of King's College London. Exact venue will be confirmed closer towards the date.
To tweet about the event, use the tags @lauchinainst and @KingsCollegeLon on Twitter, and hashtags #ChinaWeek2021 #COP26 #lauchinainstitute #kingscollegelondon.
For media and event inquiries, please contact lauchina@kcl.ac.uk.
This year's China Week forum at the Lau China Institute of King's College London is held in partnership with:
Chatham House (Asia-Pacific Programme)
Australian National University (ANU)
The China-Britain Business Council (CBBC)
The Great Britain China Centre
Society for Anglo-Chinese Understanding
Italian Institute for International Political Studies (ISPI)
China Biodiversity Conservation and Green Development Foundation (CBCGDF)
Oxford University Silk Road Society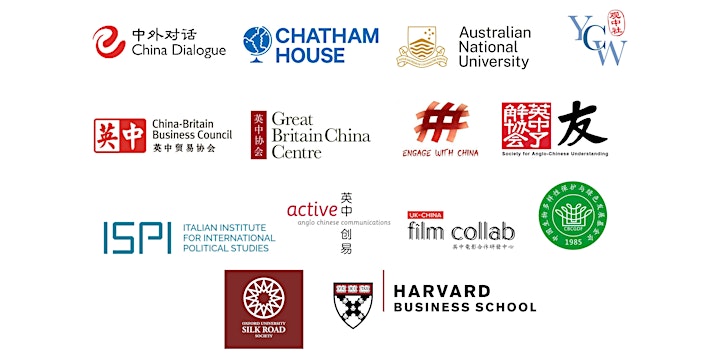 Organiser of China Week Launch Reception
The Lau China Institute is a global centre for the research, study and understanding of contemporary China. We aim to study both China and work with Chinese scholars and others. As such, we seek research collaborations and deeper mutual understanding with the People's Republic of China, ensuring we sit at the heart of King's strategic approach.
Established in 2011, we now have a community of core academics and postgraduate students, including roughly 30 PhD students. We are based within the School of Global Affairs, yet work across all nine faculties and beyond, to engage in multi-disciplinary and innovative research.
The Lau China Institute is based in Bush House, North East Wing, 40 Aldwych, London, WC2B 4BG, part of King's Strand Campus.