China's Financial System: Risks and IMF's Recommendations

Tuesday, 13 March 2018 from 19:00 to 20:30 (GMT)
Event Details
Ratna Sahay, Deputy Director (International Monetary Fund), will discuss the results of the 2017 Financial Sector Assessment Program (FSAP) on China. The FSAP, established in 1999 at the IMF, is a comprehensive and in-depth assessment of a member country's financial sector. The China FSAP was conducted over the course of 2 years during which the FSAP team visited 11 regions and held more than 500 meetings with senior leaders and officials from a number of regulatory and government agencies, as well as representatives from financial institutions, industry organizations, academics and the private sector. Ms. Sahay's presentation will be based on a report produced after the FSAP missions were concluded at the end of the 2 years. She will provide an assessment of key risks in the Chinese financial system, as well as the IMF's recommendations on how to address the risks and reduce financial sector vulnerabilities.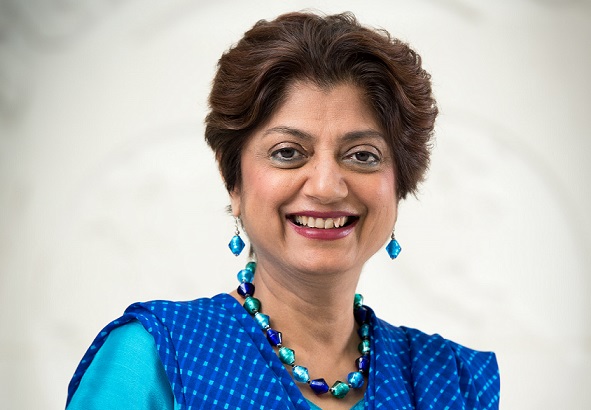 Ratna Sahay is Deputy Director of the Monetary and Capital Markets Department (MCM) at the International Monetary Fund (IMF). She is responsible for bilateral surveillance support to area departments. She also leads key policy papers and projects in the areas of monetary policy, exchange rate policy, capital account, financial development, and financial inclusion. Her recent projects include analytical work on unconventional monetary policy and global spillovers, financial deepening, and financial inclusion. She has served as Advisor to Stanley Fischer (First Deputy Managing Director) and Advisor to Michael Mussa and Kenneth Rogoff (both Economic Counselors of the IMF). She has published widely in leading journals on monetary policy and financial sector, including financial market spillovers and financial crises, inflation, economic growth, fiscal policy and debt sustainability, and transition economies. She has taught at Delhi University, Columbia University, and New York University and holds a Ph.D. in Economics from New York University, New York.  
When & Where
OLD 3.21, 3rd floor, Old Building, London School of Economics, Houghton Street, WC2A 2AE



Tuesday, 13 March 2018 from 19:00 to 20:30 (GMT)
Add to my calendar
Organiser
The Financial Markets Group Research Centre (FMG) was established in 1987 at the LSE. The FMG is a leading centre in Europe for policy research into financial markets. It is the focal point of the LSE's research communication with the business, policy making and international finance communities. The FMG works alongside the Department of Finance to understand problems in financial markets and in the decision-making processes of corporations, banks and regulators.