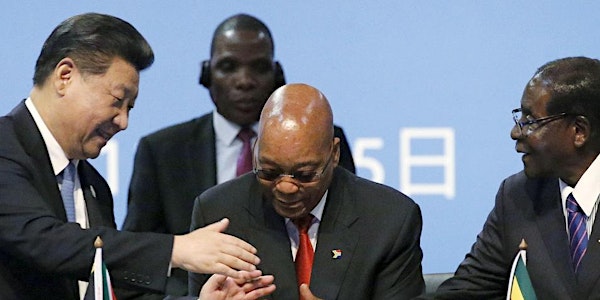 China's media in Africa: expansion, perception and reception
Location
LSE Clement House, CLM 6.02
99 Aldwych
London
United Kingdom
Description
A Department of Media and Communications public seminar
As part of its 'soft power' strategy, China has invested significantly in expanding its presence in the African media sphere. This increased presence has contributed to a more diverse image of Africa in global media, while prompting renewed debates about normative values for African journalism and press freedom on the continent. The viability and success of these attempts to broaden China's soft power on the continent remains an open question. This lecture will give an overview of Chinese initiatives in the African media landscape and present findings from interviews with South African journalists and audiences in which their reception of Chinese media content was explored.
Speaker:
Herman Wasserman (@hwasser) is Professor of Media Studies and Director of the Centre for Film and Media Studies at the University of Cape Town. He has published widely on media in post-apartheid South Africa, including the monograph Tabloid Journalism in South Africa (Indiana University Press, 2010) and several edited collections including Chinese Media and Soft Power in Africa: Promotion and Perceptions (with Xiaoling Zhang and Winston Mano, Palgrave Macmillan, 2016), Media Ethics and Justice in a Global Age (with Shakuntala Rao, Palgrave Macmillan, 2015), Reporting China in Africa (Routledge, 2014), Press Freedom in Africa: Comparative Perspectives (Routledge, 2013), Popular Media, Democracy and Development in Africa (Routledge, 2011) and Media Ethics Beyond Borders (with Stephen J. Ward, Routledge, 2010). He is editor-in-chief of the journal African Journalism Studies.
Respondent:
Bingchun Meng is an Associate Professor in the Department for Media and Communications at LSE. Before joining the LSE, she was a post-doc fellow at the Annenberg School for Communication, University of Pennsylvania, where she worked at the Centre for Global Communication Studies and also taught courses on Chinese media. Her research interests include political economy of media industries, copyright and communication, comparative communication research, and feminist media studies. She has published widely on these subject matters in top communication journals.
Nick Couldry is Professor of Media, Communications and Social Theory in the Department of Media and communications at LSE. As a sociologist of media and culture, he approaches media and communications from the perspective of the symbolic power that has been historically concentrated in media institutions. He is interested in how media and communications institutions and infrastructures contribute to various types of order (social, political, cultural, economic, ethical). His work has drawn on, and contributed to, social, spatial, democratic and cultural theory, anthropology, and media and communications ethics. His analysis of media as 'practice' has been widely influential. He is the author or editor of 11 books and many journal articles and book chapters