Come join us this November under Xinjiang's endless horizons as we read Li Juan's Distant Sunflower Fields.
About this event
About the Chinese Literature Reader's Club
The Chinese Literature Reader's Club is for everyone with an interest in reading works translated from Chinese. We primarily cover fiction and also often step into nature writing, memoir and anything we fancy. Whether you've never read a book from a Chinese author or you are a Chinese author, this is a space for you to come learn and talk with others about Chinese Literature.
In addition to a discussion, each book club event features a translator who works in Chinese; they bring their expertise on their books to open our conversation. We're run by Sinoist Books who bring the best of Chinese fiction to English-speaking readers.
Our first book club meets on Friday 19th November at 18:30 GMT. To join us we have Christopher Payne, translator of Jia Pingwa, Mai Jia, Jiang Zilong and Li Juan's Distant Sunflower Fields. Christopher is the Assistant Professor for English and Chinese Translation at The University of Toronto Scarborough.
Please note that this session will be recorded for later rebroadcast on social media.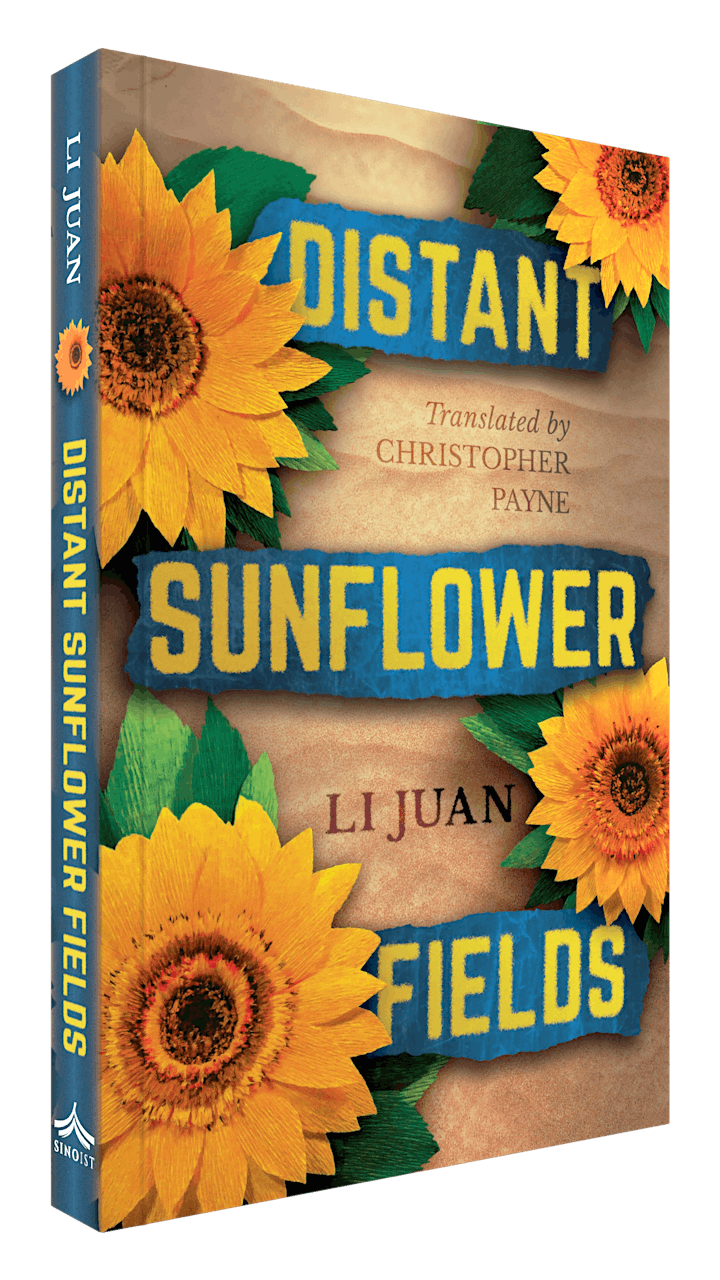 About the Book
Distant Sunflower Fields is the story of three generations of women living on the steppes of the Gobi desert. Writing out of a yurt under Xinjiang's endless horizons, she documents her family's quest to extract a bounty of sunflowers amid the harsh beauty and barren expanses of China's northwest frontier.
'The earth's most powerful force is not its quake, but rather its ability to be home for myriad creatures to grow.'
If you want to compare Distant Sunflower Fields with something you might have read before, look to Nan Shepard's The Living Mountain or Robert MacFarlane's The Old Ways.
We would advise those attending this event to read the book beforehand if you would like to participate in the discussion. To do so, please visit https://sinoistbooks.com/product/distant-sunflower-fields/ and use the coupon code clrcuk10 for a 10% discount on our entire catalogue.
About the Author
Born in 1979 in Kuitun City, Xinjiang, Li Juan spent her formative years shuttling back and forth between Xinjiang and Sichuan. Her experiences among the herdsmen of Altay during this period have inspired much of her work.
Her first collection of essays, titled Nine Shapes of Snow, was published in 1999, and this was followed by several more short essay anthologies and a trilogy of longer collections – Distant Sunflower Fields, Winter Pasturelands and The Herd's Path – on life in northern Xinjiang. She has also published a volume of poetry titled The Quickly Departing Train. Her works have gained wide acclaim in China and been translated into several languages, including French, Korean and Arabic. Distant Sunflower Fields is the first to be published in English.
About the Translator
Christopher Payne has co-translated the award-winning novels Decoded and In the Dark by Mai Jia. Along with his frequent collaborator Olivia Milburn, he has also brought Jiang Zilong's magnum opus, Empires of Dust, to an English-language audience.
Christopher holds a PhD in Chinese literature from the School of Oriental and African Studies at the University of London. He has spent more than a decade teaching at postsecondary institutions, most notably Sungkyunkwan University in Seoul, South Korea, and The University of Manchester in the UK. In 2020 he took up a position at the University of Toronto, where he has continued to champion Chinese literature in the English-speaking world.