Chinese New Year Lecture 1: Fish and Chinese Traditional Paintings
About this event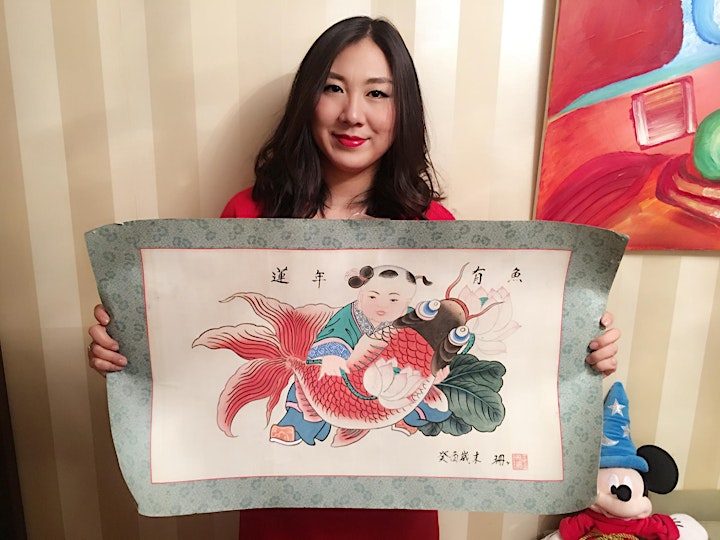 To celebrate the Chinese New Year of Tiger, Dr. Shanshan Wang is going to present a special lecture series talking about animals in Chinese art.
Lecture 1 will start from a painting that has a boy holding a fish that has a special meaning for new year celebration . Shanshan will talk about the techniques of traditional Chinese using those she made herself including the above one.
W. SHANSHAN 珊然軒 is established by Dr Shanshan Wang. Its major focus is on Asian antiques, in particular Chinese pottery and sculpture from the Neolithic period through to the Han and Tang dynasties, with an extension to later Korean and Japanese objects. It aims to rediscover the charm and craft of the early objects from which later art forms derive as well as to exemplify the high aesthetic level that their later "descendants" have consistently inherited. The collections cover rare earthenware pottery, early metal works, early blue-glazed ceramics, sancai, marble sculptures and more.
The gallery also performs as a platform to connect all art enthusiasts, to catalyse new conversations and ideas between collectors from different disciplines, and to be a platform for cultural exchange between the East and the West. W. SHANSHAN 珊然軒 welcomes visitors from all over the world to stop by the London gallery and explore the hidden treasures from the East.