Description
爱丁堡旅游局联合赫瑞瓦特大学诚挚邀请你参加2019年中国新生欢迎会。
我们将在本次欢迎会上向你介绍爱丁堡这座美丽的城市,现场还有机会赢得多重惊喜礼品,如:免费威士忌之旅,免费英式下午茶等等。
你将通过新生欢迎会了解到爱丁堡的必去打卡地点、这座城市丰富的历史文化和全年无休的艺术节,还能从毕业生口中了解到各种实用的生活学习建议,帮助你更好地在爱丁堡开展全新的生活。
欢迎在参会前关注我们的官方微博和微信,你可以通过微博搜索:@英国爱丁堡旅游局,微信公众号搜索:爱丁堡旅游,或EdinburghOfficial来关注我们的账号。
同时请扫描以下二维码添加爱丁堡旅游局小编,我们将邀请你加入爱丁堡旅游局官方微信群,带你解锁更多爱丁堡城市指南、最新优惠、最新活动和工作机会等信息。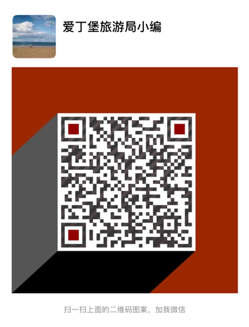 同时也欢迎爱丁堡龙比亚大学的中国学生参加本次活动。
我们期待你的参与!
------
We're delighted to invite you to the Chinese Student Welcome Event on behalf of Heriot-Watt University and Edinburgh Tourism Action Group.
This exclusive event aims to introduce you to the beautiful city of Edinburgh, with great opportunities to win fabulous prizes such as free whisky tour, free afternoon tea etc.
You'll have a chance to know all the must-visit places, the rich culture and the all year-round festivals in Edinburgh, as well as useful advice from previous student to help you start your new life in the world-class city.
Prior to the event, please make sure you've followed the official Weibo and WeChat account of Edinburgh:
Weibo: @英国爱丁堡旅游局
WeChat: 爱丁堡旅游/EdinburghOfficial
Please also scan and add the WeChat account below so we can invite you to join our Official Edinburgh Student WeChat group where you'll receive travel tips, latest promotions, job opportunities and what's on in the city.
Chinese students from Napier University are also most welcome to attend the event.
Link to University Map: https://www.hw.ac.uk/uk/edinburgh/map/18-postgraduate-centre.htm