Event Information
Location
Unruly Media
42-46 Princelet St
London
E1 5LP
United Kingdom
Description
Join us at Chinwag Live on 10th Oct for the launch of Webs of Influence: The Psychology of Online Persuasion, the new book from award-winning web psychologist Nathalie Nahai, with panel discussion, networking drinks and a chance to grab a signed copy of the book.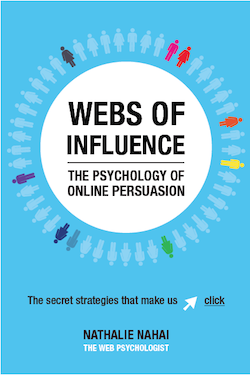 This exciting new book uncovers the secret strategies that make consumers click and engage online - providing businesses with invaluable insight and guidance into building their brand, customer base and profits.

Aimed at businesses and designers wishing to build a winning online presence, Webs of Influence draws from the worlds of psychology, neuroscience and behavioural economics to bring you the latest developments, cutting edge techniques and fascinating insights that will lead to online success.

Webs of Influence delivers the tools you need to develop a compelling, influential and profitable online strategy which will catapult your business to the next level – with dazzling results.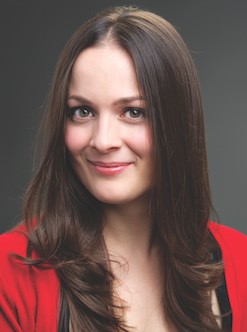 Nathalie will be joined by an expert line-up that will delve into the world of behavioural science and the emerging use of its research and techniques in the business world.

Plus...there's a chance to grab a signed copy of the book (see below) at a hefty discount.

And...a few drinks and snacks to oil those cognitive wheels.

It promises to be a thought-provoking evening, with plenty to learn and a rare insight into how psychology and behavioural science drives influence online.
Panel
Sarah Wood - Co-Founder and COO/CMO atUnruly - @sarahfwood
Accidental entrepreneur and serial academic who enjoys generating ideas, co-founder of award-winning social video platform Unruly
Dawn Smith - Vice President, Global Solutions atDigitaria - @nytsirenDigitaria, the driving force behind Kony 2012's viral social media campaign
Jon Murphy - Account Director at Oban Multilingual
Oban Multilingual, experts in country-specific SEO combined with cultural insights
Robert Tezska - Science of Magic, Brunel University,Mind Factory - @RobTeszka
Cognitive Psychologist, Magician, mastermind behind the psych test at Byzantium Tests

Agenda

6pm - Welcome drinks & registration
6.30pm - Exclusive book trailer preview, presentation by Nathalie Nahai, Q&A
7.15pm - Panel discussion on the psychology of online persuasion
8pm - Drinks & networking
The Venue

The event is kindly hosted by the folks at Unruly Media in their spectacular loft space located just off Brick Lane.
Unruly is the award-winning global platform for social video advertising. With offices in New York, San Francisco, Chicago, London, Berlin, Paris, Stockholm, Amsterdam, and Sydney, Unruly has delivered, tracked & audited 1.65 billion video views and executed 2,000+ successful social video campaigns for global brands and agencies. With a global audience of 917 million monthly unique visitors, Unruly has a worldwide reach of 62.1% (Comscore, Media Metrix, April 2012). Unruly's mission is simple: to deliver the most awesome social video campaigns on the planet.
Date and time
Location
Unruly Media
42-46 Princelet St
London
E1 5LP
United Kingdom