Location
The Bakery
25 City Road
EC1Y 1AA
United Kingdom
Description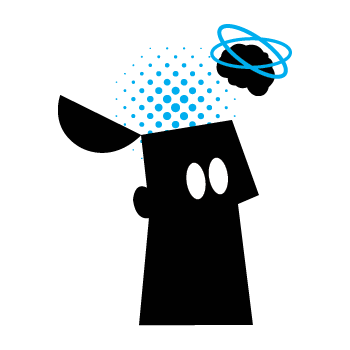 The data is in… Following the hugely successful Chinwag Psych we present PsychUp a monthly evening event to broaden your network and mind.
Whether you're in marketing, analytics, academia or just fancy learning from the experts about the power of psychology, neuroscience & behavioural economics within a business. This event is for you.
Come for the insights and networking. PsychUp is an opportunity to gain new perspectives and make new contacts and includes drinks and snacks.
---
Date: Tuesday 12th November 2013
Time: 6pm
Venue: The Bakery, Epworth House, 25 City Road EC1Y 1AA
(Nearest Tube: Old Street or Moorgate. Map)
---
Speakers:
---
Managing Director, Hyperworld Control and Social Media Consultant, Dynamo PR
Alex will be speaking on: "The Value of Social Phobia in Digital Marketing"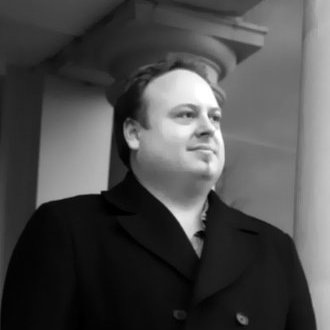 His SSS theory for social media production was the seed of some of the world's first online social engines including deployments for the Department of Trade & Industry and The Arts Council of England.
With 17 years of experience across all forms of digital marketing, Alex has worked with a broad spectrum of clients, in sectors including consumer, lifestyle, entertainment, sports, pharma and charity.
Working both for his own agency and award winning London partner company Dynamo, Alex provides training and active moderation skills to a large number of high profile Facebook and Twitter accounts whilst concurrently managing over £1m in PPC support campaigns.
A big fan of on/offline community integration, Alex has also hosted more than 150 social events in London and New York for the communities he builds.
---
Head of Cognitive Modelling, Samos Analytics
Ian will share from current research into the Engagement Paradox — when higher engagement drives lower conversion.
Synthesising cutting edge research from choice psychology, Ian explains what online retailers and marketers miss about what drives our decisions in today's environment of abundant choice — and how it robs us of satisfaction.
Ian is the Head of Cognitive Modelling for Samos Analytics, a start-up funded by DARPA, the TSB, and private investors to make choosing online easy and satisfying - by helping people realise what is most important.
Ian has a passion for the cognitive science of choice as a current collaborator with leading UX researchers at UCL and former instructor of Advanced Behavioural Decision Making at the London School of Economics. Ian holds degrees in Decision Science from the LSE and in Cognitive Science from Yale University.
---
Director, Digital Blonde
Karen will be presenting, "Why do we share food images via social networks?"
Why do we share food images via social networks?
Karen will be speaking about #FoodPsych, why people share pictures of food online.
I am very much interested in the relationship between food and social conversation and how it impacts behaviour and am currently writing my book "#FoodPorn". The book starts with with fine dining and finishes on food poverty and looks at areas such as:
Does a food trend drive social conversation or does social drive the food trend?

Can you tell someone has an eating disorder by their Instagram feed?

Will social make or food choices healthier?
I want to see how the food sharing habit can improve the mental and physical health of our nation and get food to those here in the UK who are living below the poverty line.
Twitter says I am a "Slightly geeky blonde who may make you wear #blondewigs. Bangs on about social media & food, hospitality, foodservice & health. Writing book called #FoodPorn"
You could say I was one of the youngest people to work in hospitality as both my parents were hoteliers and I was learning the trade from the age of two. These days I am definitely better at digital and social marketing than I am at producing restaurant worthy dishes in the kitchen. Thankfully with a number of hotel, foodservice, food brand and chef clients I am required to eat out more than I eat in :-)