Event Information
Location
The Bakery
25 City Road
London
EC1Y 1AA
United Kingdom
Description
Join us at the first PsychUp, a gathering for marketers, analysts, academics and anyone with an interest how businesses can use psychology, neuroscience and behavioural economics.

Following the hugely successful Chinwag Psych earlier this year in May, this informal session will kick off with a couple of presentations from thought-leaders in the field, with a few drinks and a chance to chat and network with like-minded people.

Venue: The Bakery, Epworth House, 25 City Road, EC1Y1AA

Date: Wednesday 9th October 2013

Time: 6pm

Speakers:
Adrian David Cheok, Professor of Pervasive Computing at City University London
He has been working on research covering mixed reality, human-computer interfaces, wearable computers and ubiquitous computing, fuzzy systems, embedded systems and power electronics. His work includes creation of the Kissenger and other sensory computing including a nueroscience influenced experiment to stimulate taste using computers. He's a TEDx speaker and definitely thinking outside the box!

Ed Hartigan, Head of Social Media at iProspect
Ed has over 10 years' experience in digital marketing, building online communities and social networks. Having previously involved in a number of start-ups, he joined I Spy Marketing in October 2011 as Head of Social Media and moved to iProspect in the same role following the acquisition in 2012. Ed oversees the accounts for Vauxhall, George at Asda, bwin.party, Hormel Foods and Jobsite.
Stephen Donajgrodzki, Senior Partner at Equal
Stephen helped found EQUAL after spending nearly 4 years at the COI as a Strategic Marketing Consultant and 10 years working in media research and communications planning. Stephen leads a behaviour change projects from planning through to evaluation across a variety of sectors from FMCG to the third sector and was one of the main authors of the Common Good Guide to Communications & Behaviour Change.
This event is part of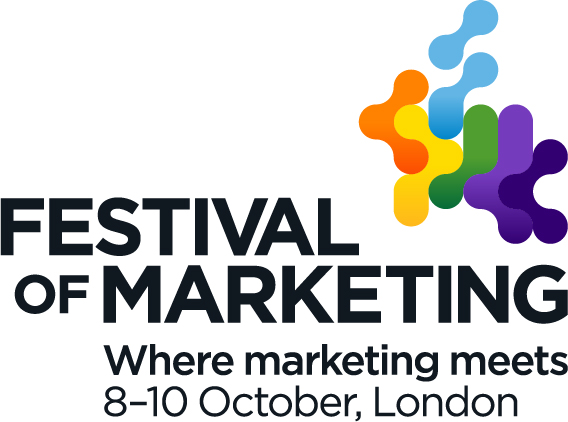 Here to help marketers embrace change and accelerate their companies and careers. The festival is a week-long celebration of change. Five events; Funnel, Jump, Punch, Crunch (and Digital Cream FX if you're eligible) all a stone's throw away from Tower Bridge. Plus a Fringe series of parties, music, comedy, charity, challenges and breakfast briefings.
Date and time
Location
The Bakery
25 City Road
London
EC1Y 1AA
United Kingdom